4:30pm
Well, today didn't go entirely as planned ... only got 3 stores serviced ...
Before I left this morning, I paid half a bill (better than not paying it ...) Then, when I left I got more gas (I've only been able to get about $10 at a time lately ...), got the weekly hay for the bunnies (they didn't have organic in for me - my weekly special order ... - but they were having a 2 for 1 sale on the other varieties, so I got Timothy and Meadow hay), mailed a swap, then headed over to Davis. What a mess! They are doing some kind of roadwork or trackwork near the railroad track that intersects the entire town ... I got stuck in traffic for 45 minutes just a block from where I needed to turn to get to the co-op. Then, I got rear-ended! Just a little bump, but he broke his plastic license plate holder and just scuffed my bumper a bit. So, I didn't bother with us getting info from each other. No biggie. Finally, enough people got tired of waiting and started pulling out to u-turn and I was able to, too. I had to go out-of-my way to get on the freeway and get to the other side of town and then back-track through town to get there! Crazy. But, I got my morning hot chocolate, a huge bunny box and some meat to last a few days. Then, I went to West Sac. to check on Curtis (he's doing good) and borrow some money to cover what my mom is going to be shorted in her next Social Security check so I can pay the house insurance on time and a couple of other bills. I wasn't going to, but I know my money in my next check will not be enough ... so, I told him I'd pay him back by Feb. Then, I was finally able to get to Sacramento to service 3 stores. At one of them, I paid one of the local parking lot window-washers (you know, the enterprising guys who will wash your car windows for whatever you will give them) a couple of dollars to scrub my bumper and get most of the scuff-marks off from the rear-ending. I'm going to do 2 other stores tomorrow, then start my 10 days off.
The wind is horrible today. I much prefer rain.
I had a really good beef market steak when I got home. Fried in butter with onion salt and lemon pepper. Mmmm.
Now, I'm having Trader Joe's Cinnamon Tempest tea with milk.
Leftover chili beans will be for dinner later, since I'm not hungry now.
I have a bunch of stuff to package for mailing tomorrow (Listia auction winnings and swaps.) Still waiting on payment for a couple of them.
5:30pm
I really should get some things listed (I am 3 days behind again!)
I really need to get a load of laundry going, too.
7:45pm
Well, I have the chili beans reheating in the oven and I'll have some hot chocolate with that. And, laundry is hanging on the inside line.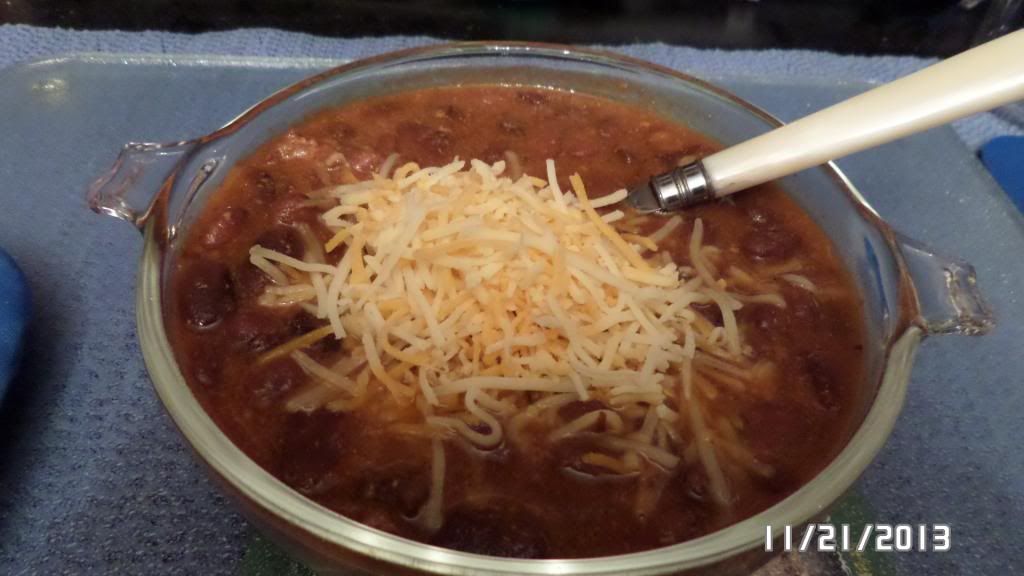 9pm
Time for White Collar!