3pm
Just came in from painting for a couple of hours. I have about 1/8 of the house done! haha!
This morning, we got most of the kitchen cabinets rearranged. Still a few to do. I put some of the doors on top of the cabinets and made shelves. My mom's basket collection has a home, now ...
Viola emailed me to let me know one of the stores I was going to do, another rep was able to get to it. So, I will do the other tomorrow after the furnace maintenance is done. And, since the predicted rain for Thurs. is no longer in the prediction, I should be able to paint in the afternoons from Thurs. - Monday and might get half of the trailer done as I wanted ... goal!
This was lunch: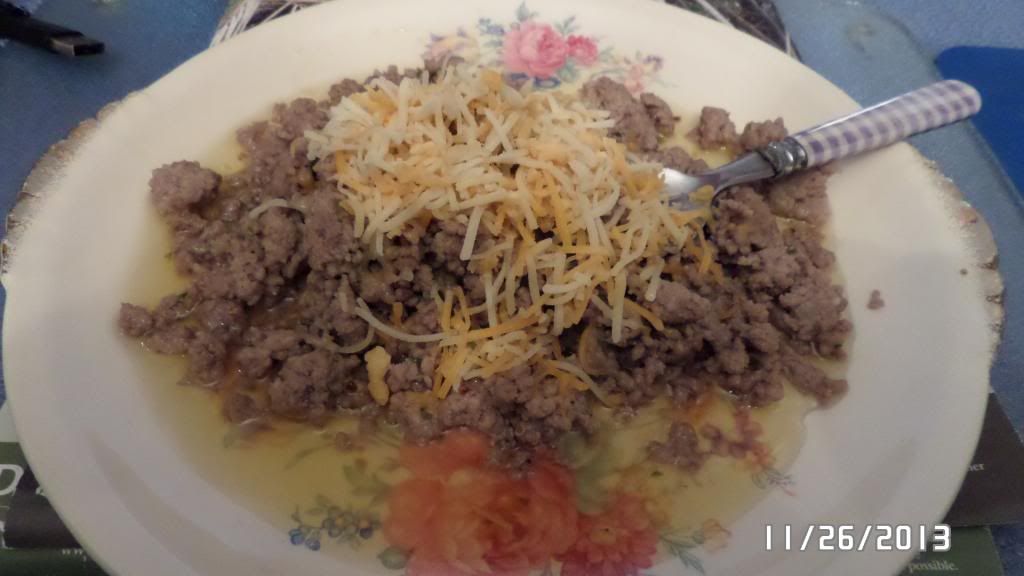 Ground pork fried in butter with dried onions, pepper flakes and parsley. Topped with
Organic Valley Mexican Blend shredded cheese
.
5:45pm
Dinner was pork roast, heirloom tomatoes with mascarpone and black pepper, half a banana and milk.
Watching a couple more Francis the talking mule movies.
7pm
Hot chocolate hits the spot!