8:30am
Ezra continues to improve. He slept on my mom's bed all night with no accidents and she said he got up a couple times and went to his box and also ate a bit. He wants out of the bedroom today.
My goal to list one thing a day on Listia last month was a fail ... but, I'm going to try it again this month!
I also have a goal of getting my swaps mailed out as soon as I can, rather than the day they are due! I have 2 due next Sat. So, I hope to get them packaged to mail tomorrow. I also owe 2 penpal letters and 2 postcards! Ugh.
Almost time to start on the weekly cabinet vacuuming and steam-clean the floors.
Laundry is ready for the dryer now.
10:45am
Done with the vacuuming and floors ... waiting to put the second load in the dryer ...
The last of the leftover pork roast, baking in butter for lunch. Then, out to do more painting!
4:30pm
Pics of today's painting. Kind of hard to see what I did, due to the sunshine on the wall. I painted for about 3 hours.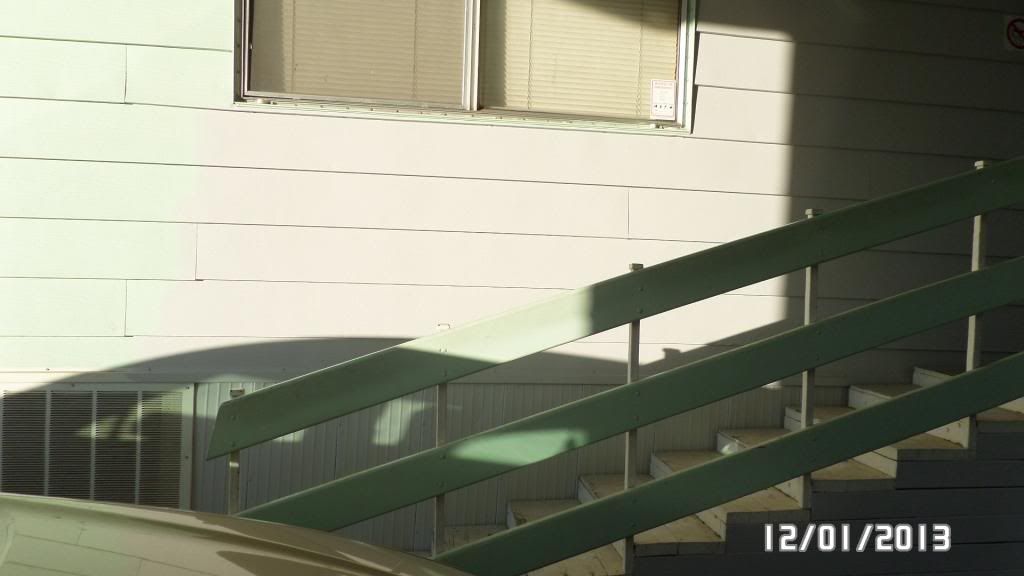 Tomorrow, I should get to the front edge of the trailer and then I'll start on ladder work to get to the upper parts of the wall ... baby steps ...
Bacon and scrambled eggs for dinner. With milk.
Going to watch a couple of episodes of Dr. Blake Mysteries.
8:30pm
Well, that was enjoyable. I really like that show. We watched 3 episodes. Ezra came out of the bedroom and fell asleep in his tunnel toy. Then, got very mad when he came out and we made him take his pills!