12:45pm
It's another cool day, but at least the wind is gone! I really don't want to go outside, but I will ...
I finished cleaning cages and have the 2nd load of laundry in the dryer.
I have spent most of the morning since reading up on resistant starch. I write about it on my
food blog
. It's a very interesting addition that I think people would be wise to add to their food.
3:45pm
Just came in from painting. I'm cold. But, I got done what I had hoped to do today! And, done with working with the ladder on stairs until I get to the other side of the house.
I got all the area above the window and door painted.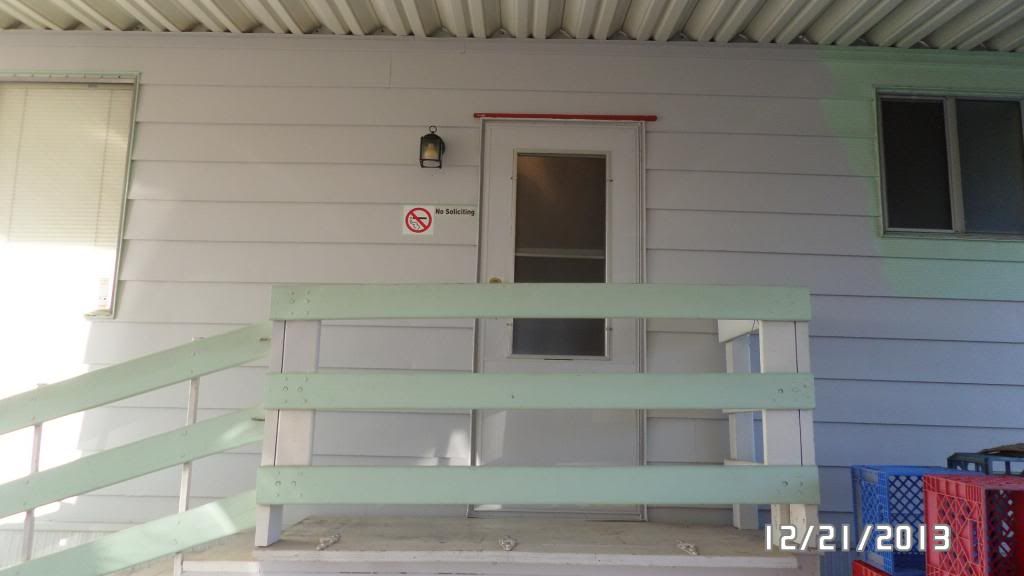 I got as far as my bathroom window.
I hope to paint the areas around the bathroom and bedroom window as far as the end of the awning tomorrow afternoon.