2:45pm
I went to the co-op this morning for the bunny box, milk and eggs and my hot chocolate.
I got the special visit to that store done and took pictures for my manager.
I've just been relaxing since I got home (other than cleaning and cutting the greens and putting them in the fridge - the boys are set for about 3 more days ...)
I got a letter from DMV about my Tercel not being insured ... the license will be suspended next month, yadda, yadda. It's parked and not being used. I'm not going to keep it insured ... grrr.
Also, got an approval letter about my mom's free phone! She qualified, which I knew she would. The phone arrived over a week ago. I think it's weird that you get the phone before the approval is completed ... but, at least it's done.
Oh, and I took pictures this morning of the painting I did yesterday,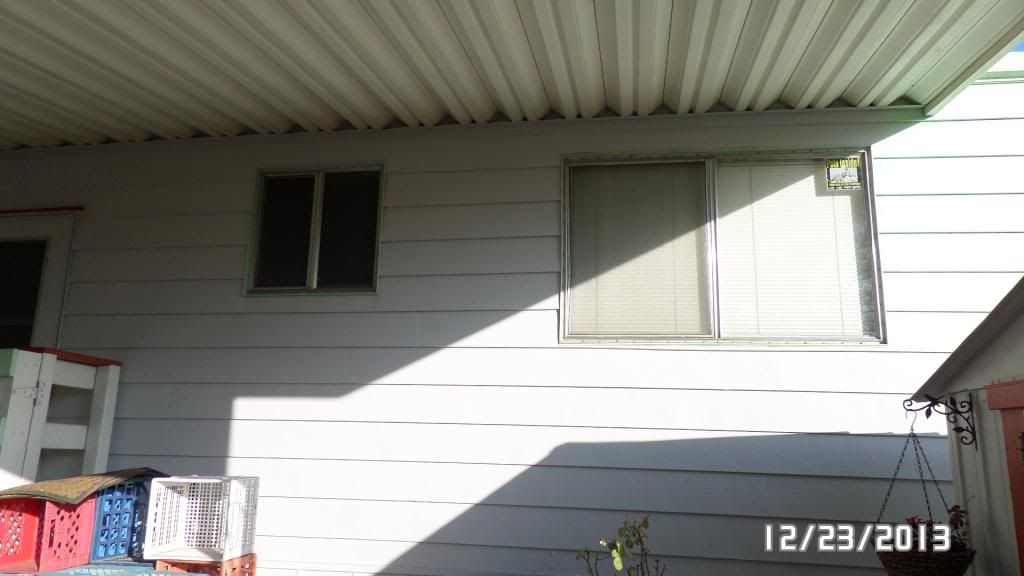 and, where I hope to paint tomorrow.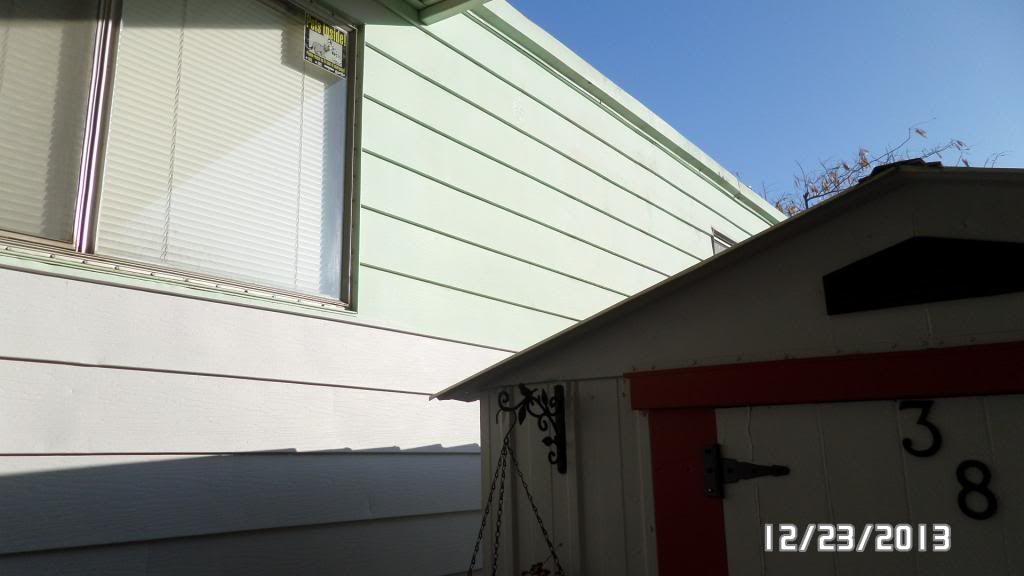 As you can see, that part is going to be tricky with the shed in the way ...
Listening to another Daniel Vitalis
interview
!
4:15pm
Wow. That was a fun interview. All about time, seasons, religions, holidays. A different interview from his usual ones.
7 pm
Gah! What was I thinking! I made my hot chocolate with WATER! Bleh. I must have had tea on my mind ...
8pm
The best thing today is that I got a Christmas present from a cute guy. A hand-painted wind chime. It's hanging in the living room now. I've never met him, but he's always in my thoughts. As is his grandma and the rest of the family! ;) He's my best friend, Darla's grandson, Zachary. And, I found out that Darla is finally online!!! I can start keeping up with her and 'talk' to her after 30 years! I can't wait!
9pm
It's so great to finally be in regular touch with Darla! We've been chatting for an hour or so. Going to have some tea now.