4pm
I did it. WooHoo!!!!! I now have one side of the house painted gray!
I start on the backside tomorrow if all works out!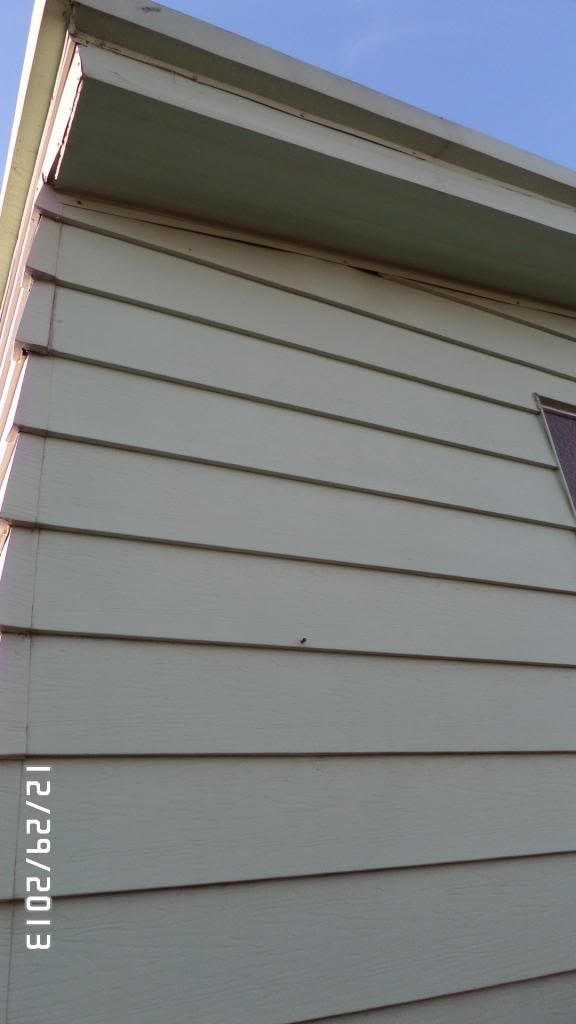 It's hard to tell with the shadows, but this side is still that disgusting green color.
I forgot to mention the other day, the noisy neighbors had a theft either on Christmas day or the day after. TVs and even their car! Cops went door-to-door asking if anyone heard or saw anything. To be honest, they are normally so noisy, I would not have noticed anything different ... but, I guess they had gone out of town ...