11am
It's your last chance to get anything done in 2013!! ha!
It's been really cloudy all morning, but it's not supposed to rain. So, it might clear up and hopefully warm up a bit so I can paint this afternoon. I just got back from Home Depot. Had to get more paint brushes and a couple of other little things.
And, beginning tomorrow, I am a criminal. And, so is anyone else who refuses to join in on the US deathcare plan pushed by the government and their BigPharma buddies.
I don't really do New Year's Resolutions. I have ideas of what I want to do, but it's not really resolved that I will get to them! haha! I want to finish painting the house inside and out. I want to get the lights in the kitchen replaced. I want to re-do the flooring in the house. I want to get the patio stones leveled. I want to get my website finished. I want to pay all of my credit cards off and get rid of them. I want my mom to stop complaining about everything ... I might get some of those done this year. Maybe.
12:15pm
Wow! I just watched the fireworks from Dubai! That was amazing synchronization. They set off over 500,000 fireworks in less than 6 minutes, trying for a new Guinness World Record. I think they made it!
2:30pm
I got a bit of painting in today. The wind is picking up - again! What is with all the wind lately! So, I climbed on top of the air conditioner unit and did the middle of the wall ...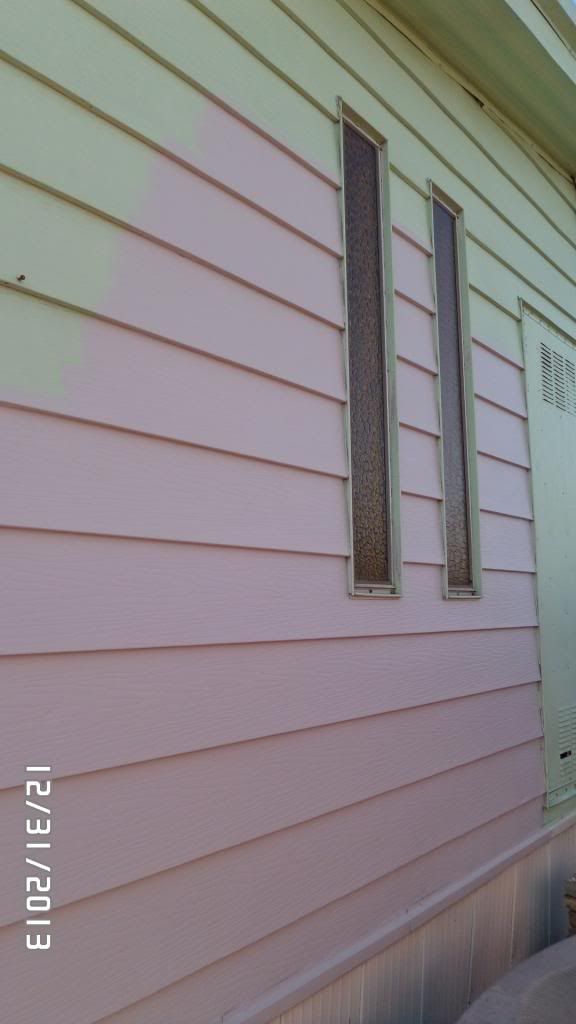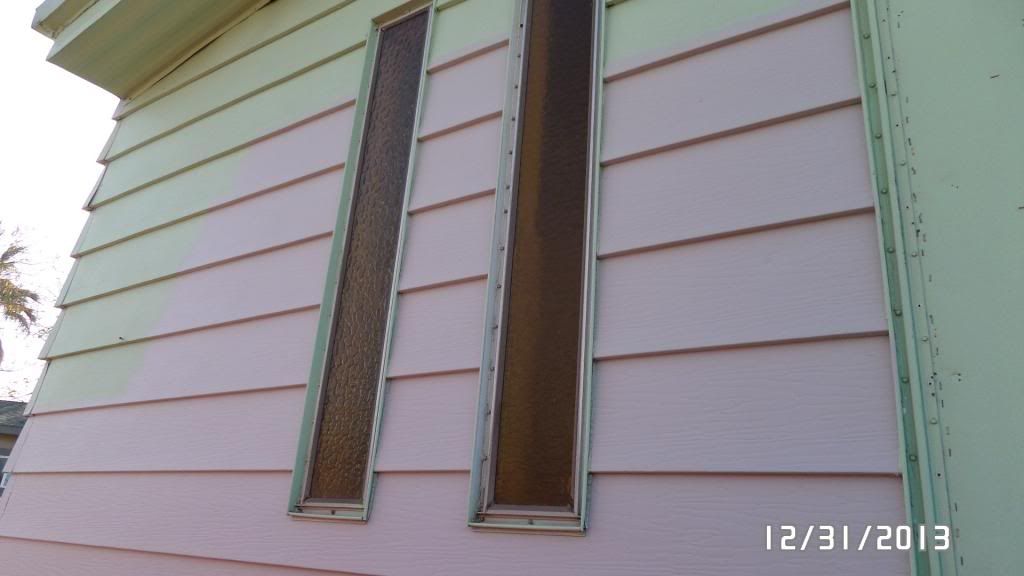 5pm
Butternut squash soup with bacon for dinner! Yuuuuum!
New batch of kefir fermenting on the counter.
My weather channel app is really screwing up lately. I just uninstalled it, then went to their homepage and downloaded it again. And, it still won't work!
7:45pm
I have some of the most inconsiderate neighbors on the f'in' planet. My damn floor is vibrating because they have their music so loud! I can't even hear the TV or the music I have on (at a normal level!) And, my mom can't even go to bed like she wanted to. I'm getting stomach ache from it ... I wish I was the kind of person who could call the cops on them, but I am paranoid about repercussions ... apparently no one else is brave enough to do anything either ...sucks ...
8:15pm
OK. Time for some tea, some valerian and ear plugs ... anything to keep me calm. Trying to listen to an old BeeGees concert ... but, it's getting drowned out ...
9:15pm
Hmmm. I don't want to jinx it, but where'd the noise go ... all my critters are fed & in bed and I've got all the lights off in here. Maybe they took a hint. But, all their lights are still on in their carport where they were blasting the music, etc.
This BeeGees concert is fun. Robin and Maurice looked so healthy then ... it's from 1989.
And, I've taken TWO valerian caps. Calm. Hope it stays that way.
I've got to watch this concert on the big TV tomorrow. My mom was a huge fan of theirs, so she should enjoy it, too.