12:30pm
Getting ready to go to the kombucha class at the co-op's teaching kitchen. I scraped together enough money to get some gas and mail a birthday present. I need to get a 'bunny box' from the co-op before I come home, too.
3:30pm
Just got back from the kombucha class. That was fun. And, got my own SCOBY to start making my own kombucha!
4:45pm
Have my tea cooling to make the kombucha. It's so simple to make, but I needed the SCOBY to get started. I could have just used some raw plain kombucha from the store, but it would have taken quite a while for it to make a baby SCOBY on its own. Plus, the class was interesting and lots of good question/answer going on. Once I get a handle on making it, I'll put up a page on my cooking blog with pics. Probably with my next batch in about two weeks.
In the mean time, here's a pic of dinner! Lamb shoulder steak with fried eggs (2 chicken & 2 dove!) Yum! And, water with potato starch.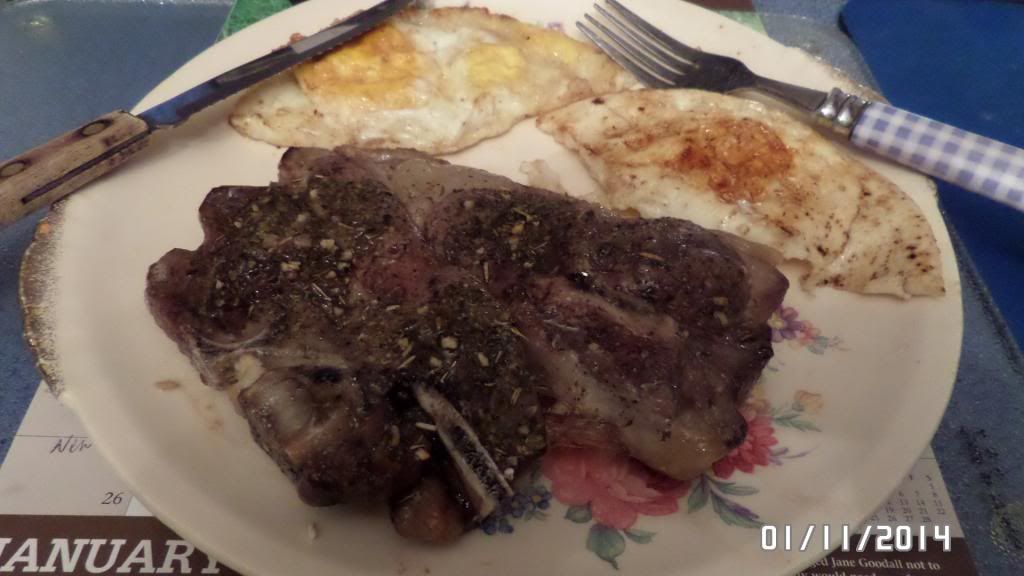 Such a nice big chunk of fat on that lamb! Mmm.
My wrist is killing me ... time for some willow bark. Used it too much this morning while cleaning cages.