8:30am
I'm freezing again! I did have to go forage for weeds for the bunnies this morning. Outside. In the cold. The things I do for my critters ... Thank goodness I'm going to the co-op this afternoon for the craft circle and can pick up another bunny box of free greens.
Almost time to turn the power off so I can work on the light in the laundry room. Fun ...
Noon
I did it! I had to go back to Home Depot and get the right adapter, though. Laundry room has a new light and it works great ... BUT, it did not solve my problem in the bathroom. So, tomorrow, I'll get new sockets and switches. I just might get them for the whole house and replace them room-by-room a few at a time. I haven't decided, yet. But, it really needs to be done. I really want to get GFCI sockets for the bathrooms and kitchen ... those are expensive, but necessary.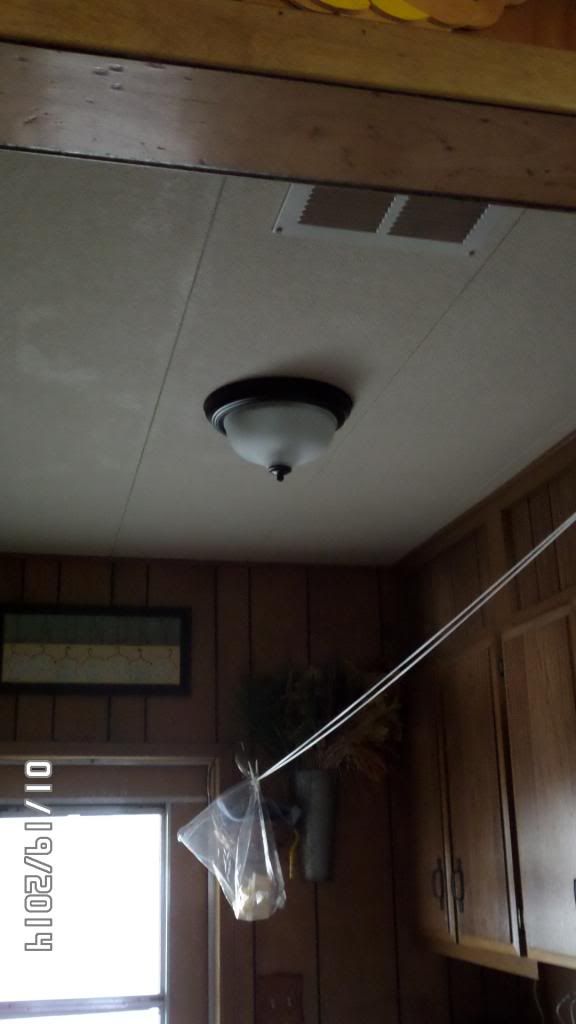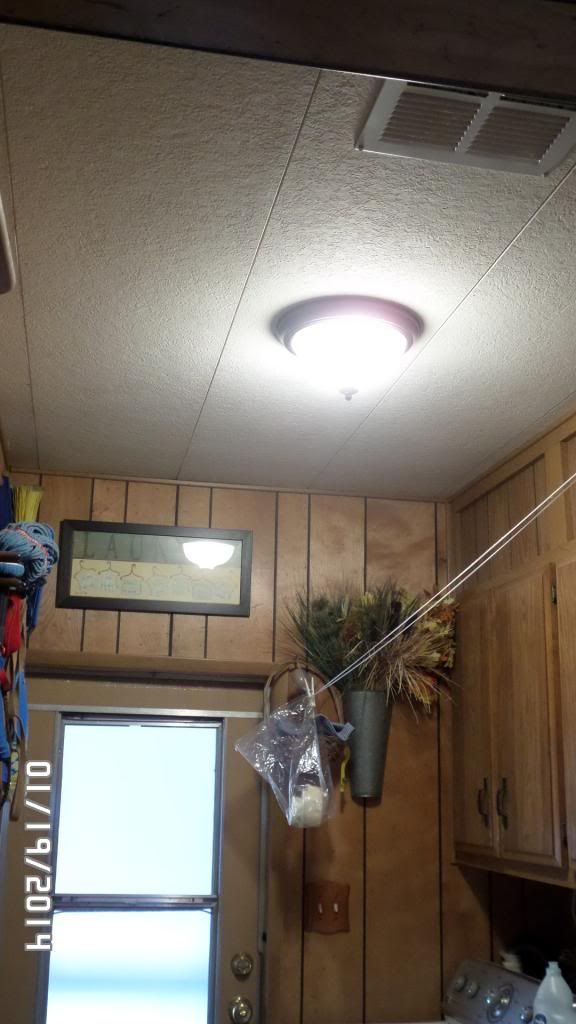 It gives off a much better light than the old one did. I'll be getting a couple more of them for the kitchen, too.
Another day of no painting. And, no pompoms made. I have to leave in a couple of hours to go to the craft circle. So, I think I am going to have to give up on making the pompom pillow or rug for another time when I have more time! I didn't give myself a long enough deadline for this. So, what to make for a 2-year-old girl ... Something quick and easy and cute. I need to look through my yarn stash again ...
1:14pm
I found a couple of cute patterns that look pretty easy. A headband and scarf. If I have enough left of the colors I'm using, I might make a hat, too. Pretty sure I have enough. Got everything ready to take with me. Going to eat some lentil soup before I go.
I got my e-Reader charged and .pdfs of the patterns I found on it. Picked out my colors and have the yarn and loom I'm going to use packed and ready to go.
6:30pm
Just got home a few minutes ago. Enjoyed my time away! I got this done: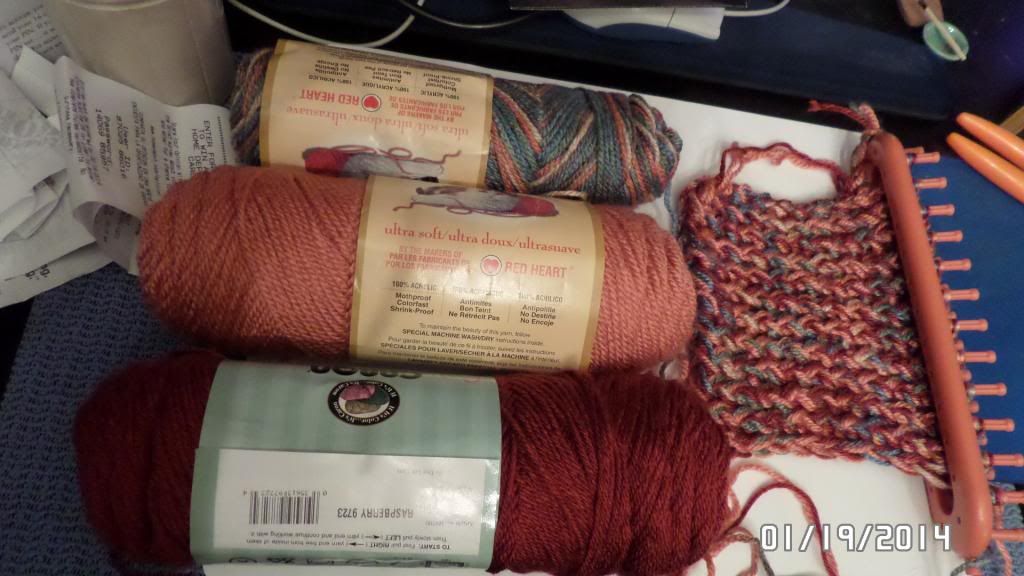 I'm combining 3 fingerweight yarns to make a bulky yarn. I like how it is turning out so far. This will be the scarf. I've got about 6 inches done of a 36" scarf. So, not bad.
8:15pm
I've been knitting since I got home. This scarf shouldn't take too long to finish. I just caught the tail-end of Spaceballs and Young Frankenstein is next! Fun. Love these comedies.