5pm
It's really been a busy few days. Work is kind of ridiculous right now with the number of special projects in all of the stores ...
I had to take today off. I was determined to get the light working in my bathroom and in the corner of the kitchen. When I replaced all of the sockets, etc. the other day, I think I re-wired the GFCI in the bathroom wrong since nothing would work. I tried every way I could think of to wire it this morning ... Still nothing. The little button would not reset right ... I finally got fed up and just put a regular outlet there and then everything worked perfectly! Gah! I will try again in the future when I can think about it more. But, at least I have light again!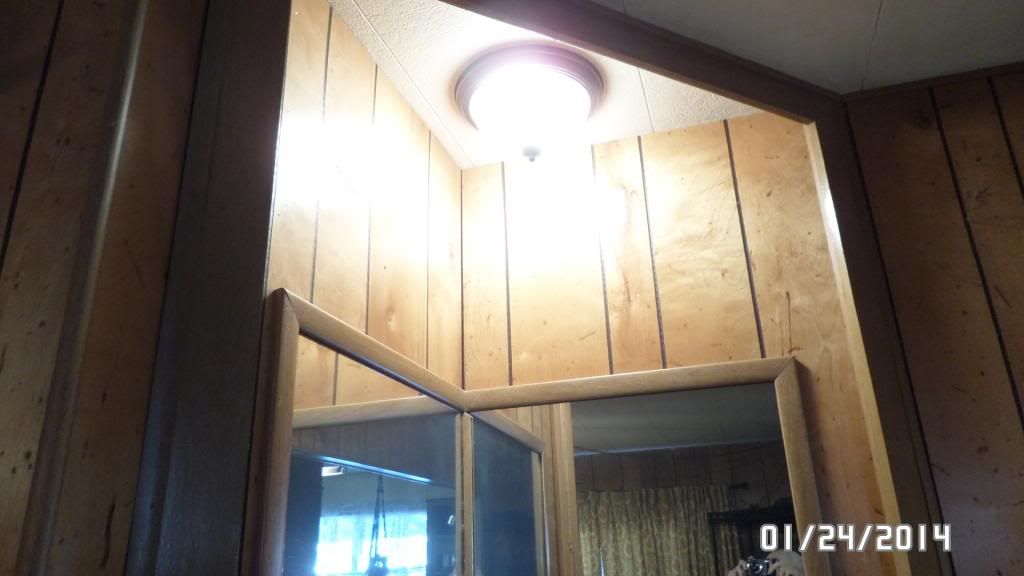 This little fixture in the kitchen corner gives more light than the old one did. I love it! Can't wait to have time to get the rest of the kitchen lights replaced!
I bottled my first batch of kombucha tea today. It's on it's second ferment and will be ready to drink by Monday! Check it out on my food blog:
Kombucha Recipe
I also made a new batch of milk kefir.
We are watching Blazing Saddles right now. Hilarious. Haven't seen it in years!
We are having a heatwave. Really. It got to 79F and broke all kinds of weather records. Crazy. Supposed to be warm all week.
We are going to the Home & Landscape Show at CalExpo in Sacramento tomorrow with the free tickets I got a couple weeks ago. We'll be going after the cages are cleaned. I'm taking the camera with me in case we see any interesting ideas we want to use.
I have a really bad headache (not a migraine, thank goodness ...) Annoying!
6:45pm
Time for some tea! Still have a headache. Took some willow bark and feverfew a few minutes ago. Hope that helps ...
I had thought I was going to have to re-do the scarf I'm knitting as I am running low on the yarn I am using for it and won't have enough to make the headband. But, I decided to make the headband in one of the matching colors in the variegated yarn that is in the scarf. So, they will still match somewhat. We'll see what's left when it is done. I'm about half-way, I think.
9:30pm
The scarf is now 2 feet long! I want to do a few more inches and then finish it off. I should be able to finish it tomorrow and start on the headband!