4:30pm
Just got home! We were at the Home & Landscape show from about 11-3:30. Long day. My mom hasn't done so much walking in years! Saw a lot of interesting stuff and got some ideas. Took pictures of the things I liked. Mostly for the yard.
I am starving. Just took nuts to snack on while there ...
I like this idea of a fold-down bench in the shower.


I thought this was a fun idea and pretty easy to do. I can think of a couple of spots in my little yard I'd like something like this.




A full view. I don't think I'd want a fireplace outside!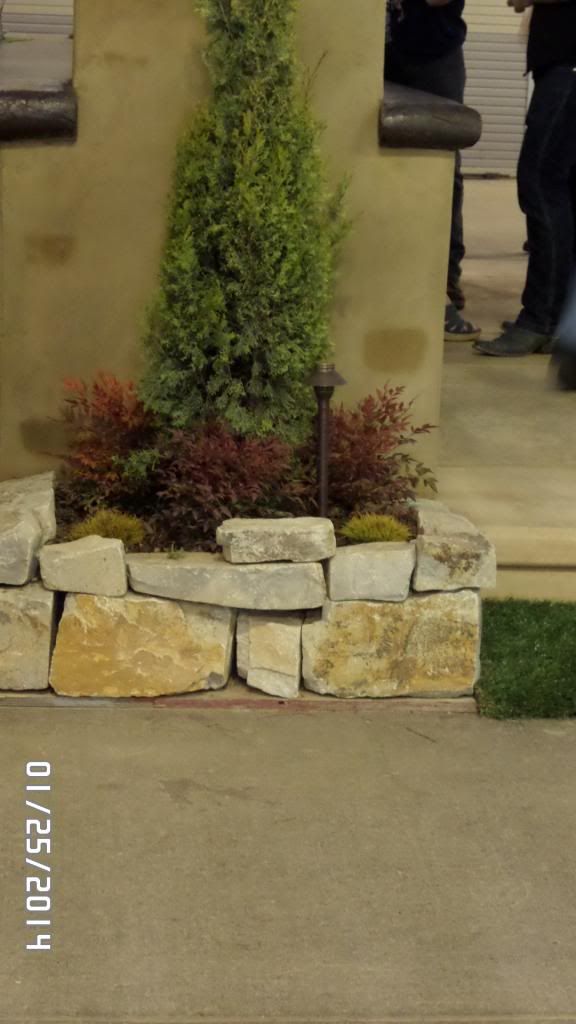 I have 3 or 4 spots that this little set-up would look great in!
My mom loves rock gardens. One of these days, I might get something together like this. But, what I should have taken a pic of was the building in the background. Made entirely of pallets! It was really cool.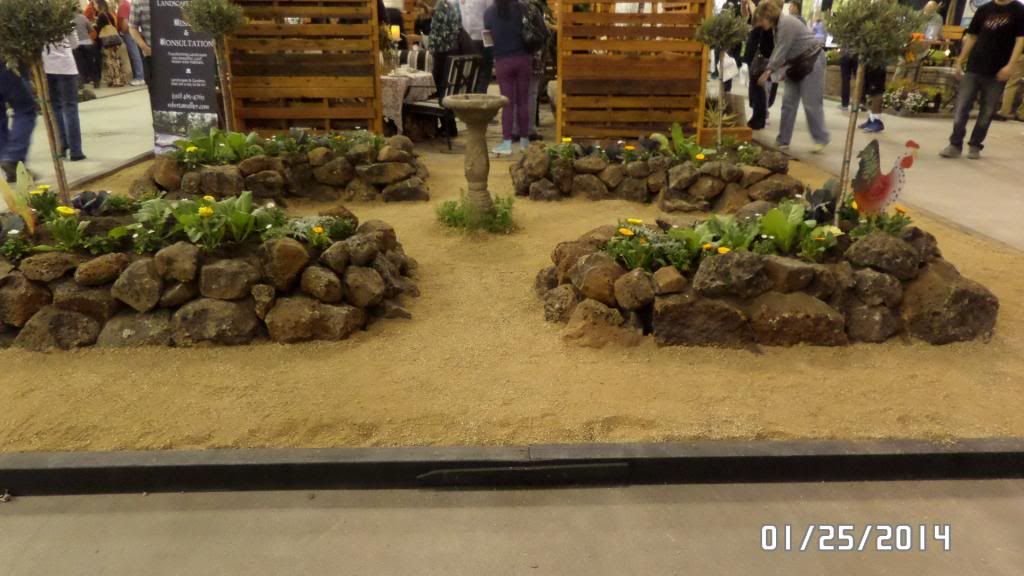 This was the other side of the pallet structure. These little rock gardens were made with lava rocks.
This is the type of raised bed I am planning on building once I get my patio leveled.
My mom had never seen a vertical garden, so had to get a shot of this. But, I loved the little water feature below it with the copper pipes.


I think this was my favorite display. It was a rustic little garden work-bench area. This has some features that I had already planned to do around my shed once the patio is done. I want to get an old wooden window and hang it on the side wall with a little wooden flower box beneath it.
And, on the backside of the shed, I want to build a little work area like this.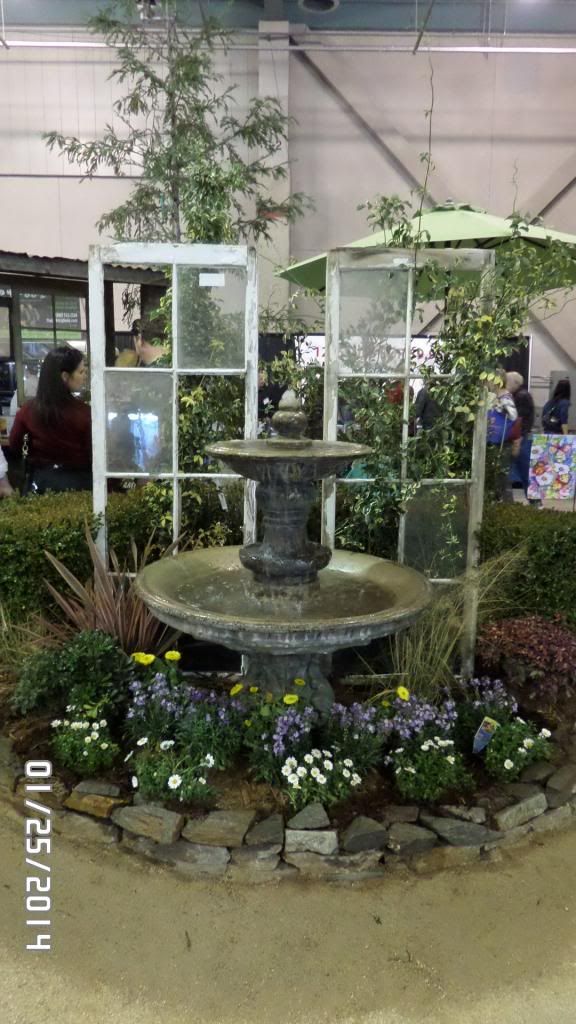 I'd love to have a fountain in the yard somewhere, but it would have to be much smaller than this. I like the layout of this, though, with the rustic doors and flowers around it. There were a LOT of water features displayed throughout the show.
I really enjoyed myself and I think my mom did, too ... other than complaining about all the walking (she has a bad knee and was using her cane) and all the people getting in her way ...
6pm
Trying to catch up with good podcasts and other interviews from Dr. Chris Kresser, Daniel Vitalis and Mark Sisson and some others. Some of my gurus. ;)
Eat like a caveman, save your life!
9pm
Check out this site and sign up for the sequel to The Gluten Summit from last Fall (which I missed!) "Now That You Know, Where Do You Go?" Gluten Summit webinar
http://theglutensummit.com
Once you sign up, you have access to some of the interviews from the first The Gluten Summit, plus a cute cartoon from NPR about gut health. The sequel summit starts Jan. 30!