8 am
I want to go back to bed. But, too much to do every day ...
Listening to some Simon and Garfunkel music.
Water with potato starch.
100 jumps on the trampoline.
Auction: 10 Bread Clips for crafts - used
9:30am
Floors cleaned and cabinets vacuumed out.
Load of laundry in washer.
Time to hunt for beads and waxed twine for the project I want to take with me this afternoon to the craft circle.
And, then, get my paperwork together for work tomorrow ... yuck.
11:15am
Well, I got all that stuff done. I didn't have any waxed twine ... so, I'm going to use embroidery floss. The beads are turquoise and shell. So, it should look alright. I've got enough of the beads, that I might make a matching bracelet and earrings. We'll see how it goes.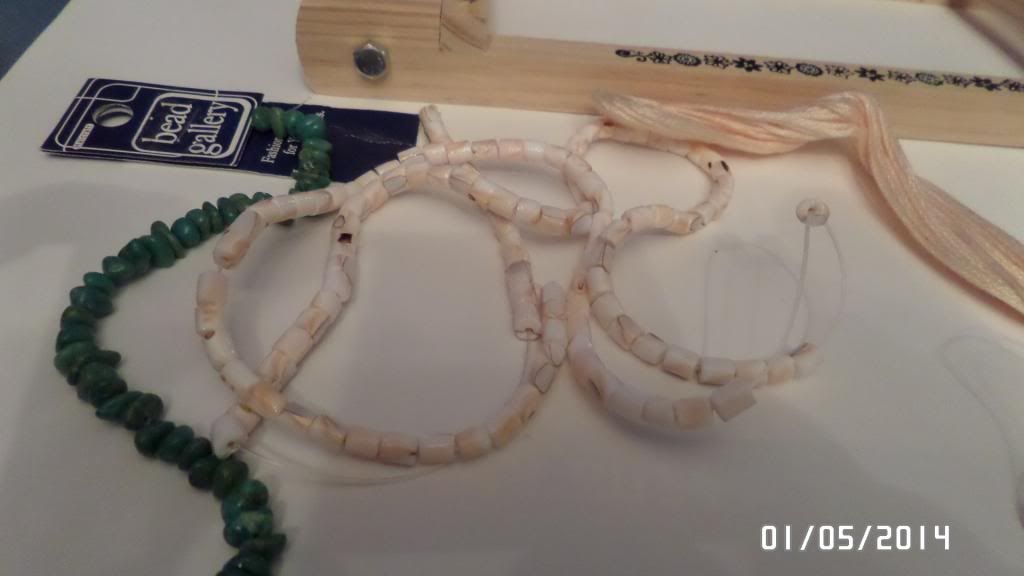 Now, to dig out my frames and see if one will fit the Indian Boy cross-stitch ...
Huh. I have no frames the right size ... will have to go to GoodWill later in the month when I have some extra cash. But, I did find 2 antique frames that were broken that held my prints of Cockers that were ancestors of Quinn & Gemini's line ... luckily, the prints weren't damaged, but the frames and glass were trash. That's the risk of having things in and out of storage for over ten years. So, need to get those re-framed one of these days ...
12:15pm
Fresh kefir made.
Kefir with potato starch, vanilla and maple syrup for lunch.
Bucks having their lunch. I was feeding them twice a day, but Sheree has gotten so huge, he needs more to keep his weight good. So, now they get fed 3 times a day ... hungry boys.
My mom is making me dinner before I leave. Chicken wings! Yum. So, I'll have an early dinner as I am leaving at 3:30 to get to the craft circle by 4. It is supposed to be 2 hours. So, it will be dark by the time I get home! I NEVER drive at night ... eep. But, the days will be getting longer soon and I won't have as dark a drive home ...
Cleaned Nikky's yard ...
6:15pm
I'm baack! That was an interesting meeting. I watched wool being carded and also some sheep wool/silk blend being spun on a wooden spinning wheel. (It was pretty, but I wouldn't be able to use anything like that since I'm allergic to wool ...) Several others were just knitting. There were 9 of us there. Two others were new, like me. I think next time, I'll take a loom knitting project. Probably the blankets I want to start making for the bucks' cages. Something simple. Anyway, I enjoyed it. We all ended up talking about rabbits! Most of them have at least a couple. Several, for the wool! The meetings are twice a month. I got about half-way through my macramé project.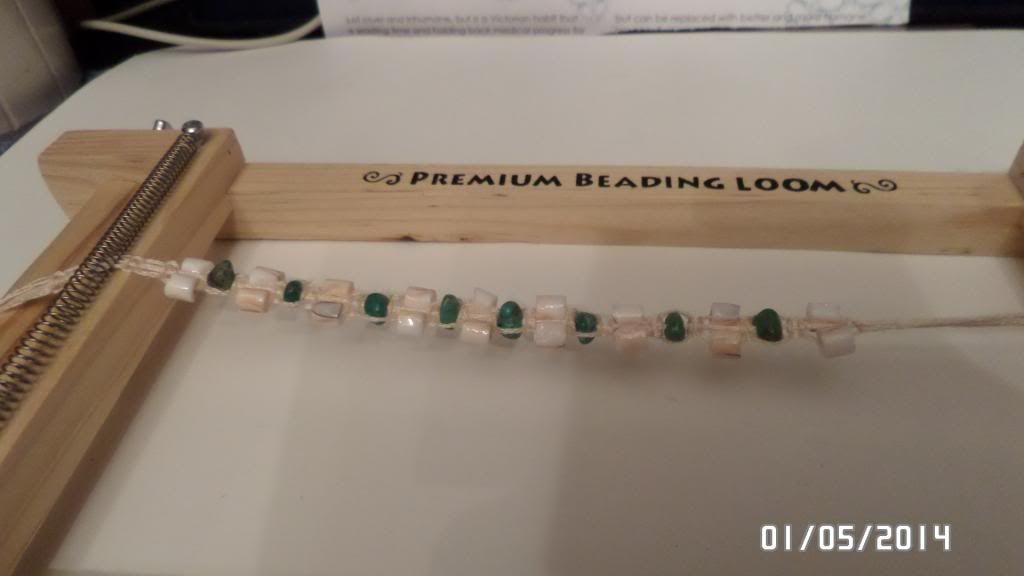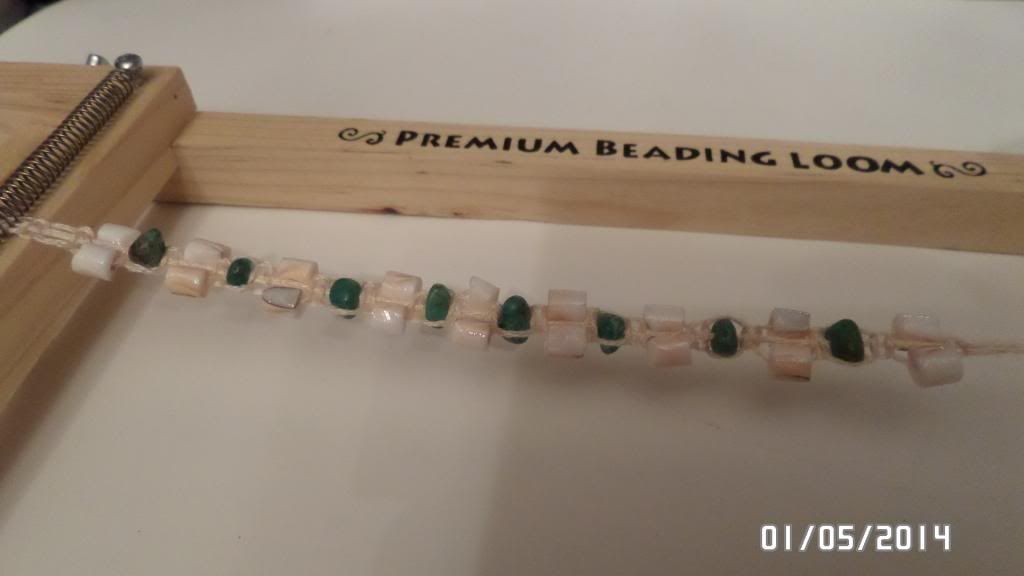 Bad lighting in my office ... But, you can kind of see the colors of the shell beads and turquoise nuggets.