11:30am
Today we're going to take a little pictorial tour of yesteryear! I took my mom to one of the local museums that was participating in
Free Museum Day here in California
.
Heidrick Ag History Museum
was the only one in Woodland participating this year. I really enjoyed it even though we were only there about an hour. It's a small museum still, but growing. They have plans for quite a few new displays in the next year, including a biplane! I may go again next year to see the new stuff. Even though it is an agriculture museum, it has much more than just tractors and combines! Take a look!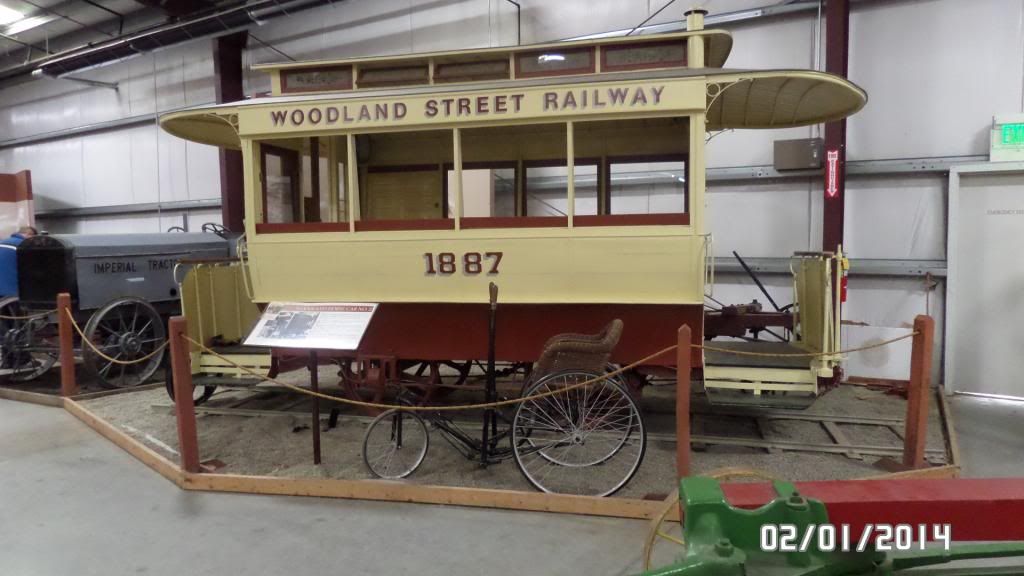 Woodland had it's own horse-drawn railway for local downtown transportation in the 1880s. This is Woodland Horse Car #2.
Wicker wheelchair with tiller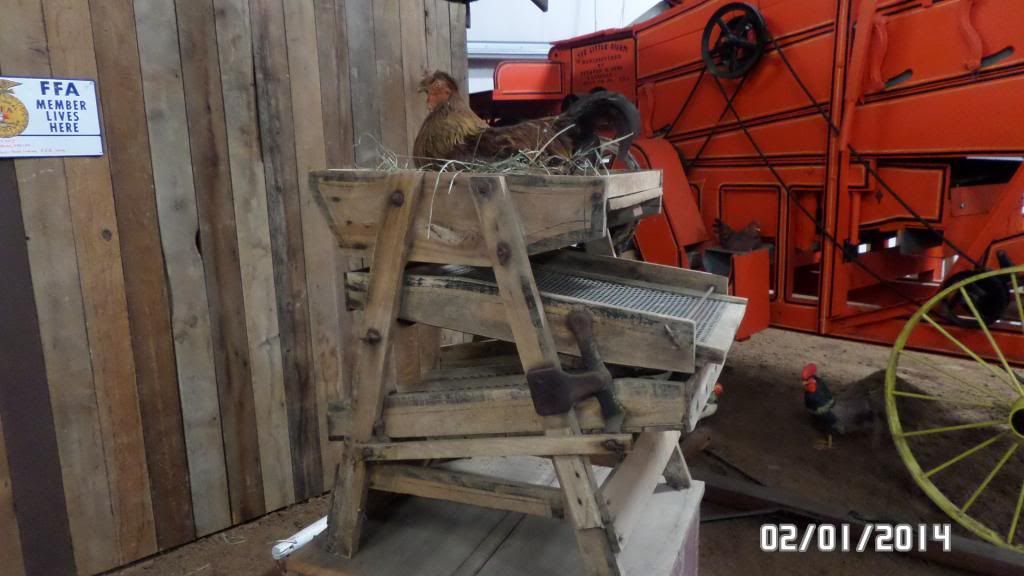 Egg ramps under nesting box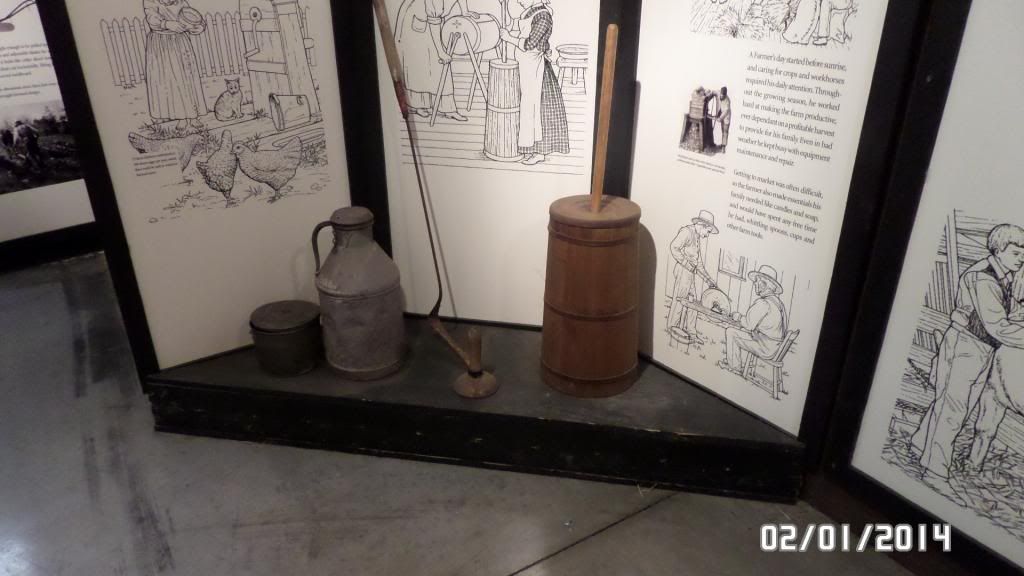 Butter churn and milk urn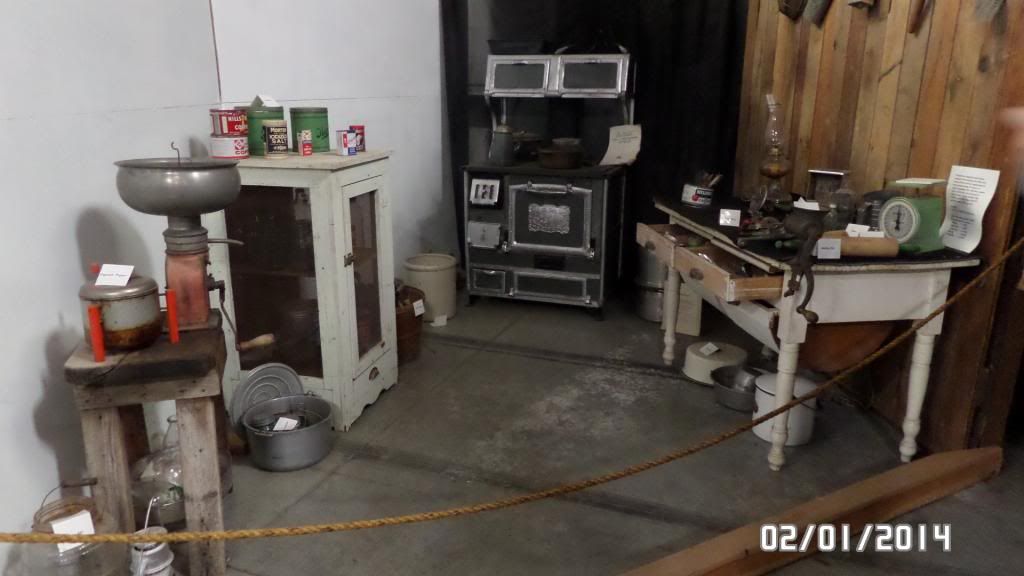 Vintage kitchen. I have most of those items on the sideboard! I would LOVE to have that stove!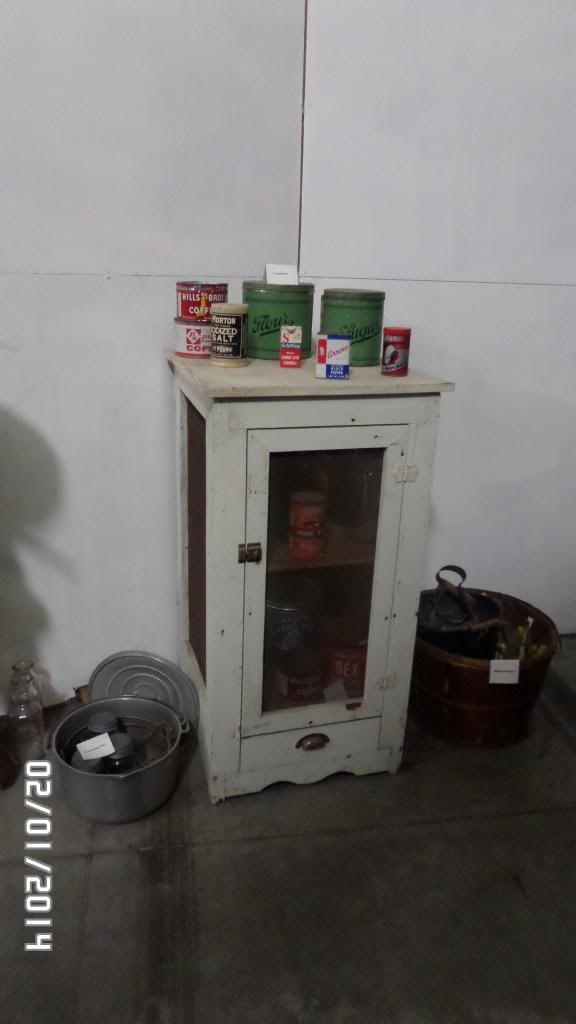 Pie safe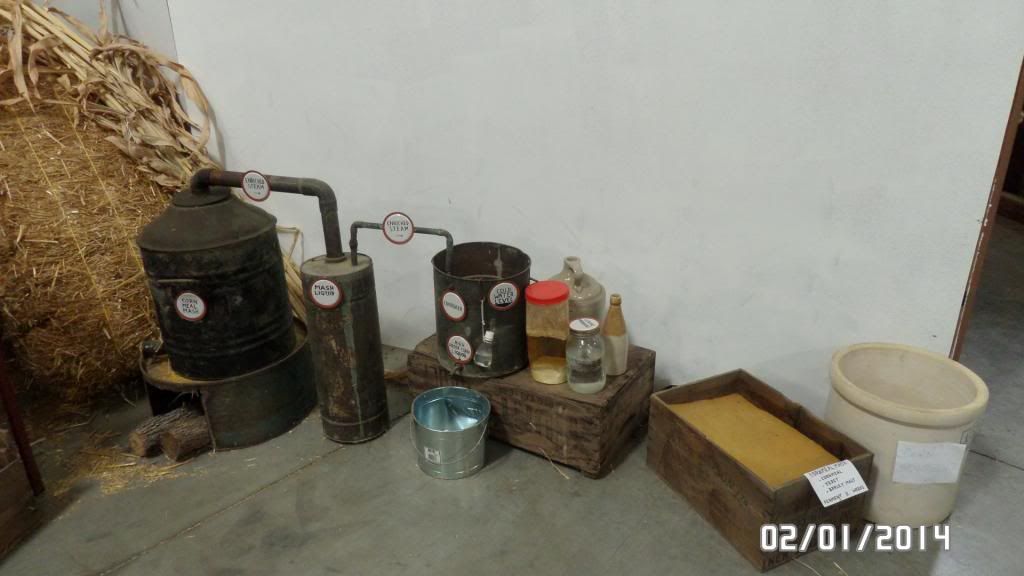 Corn mash still!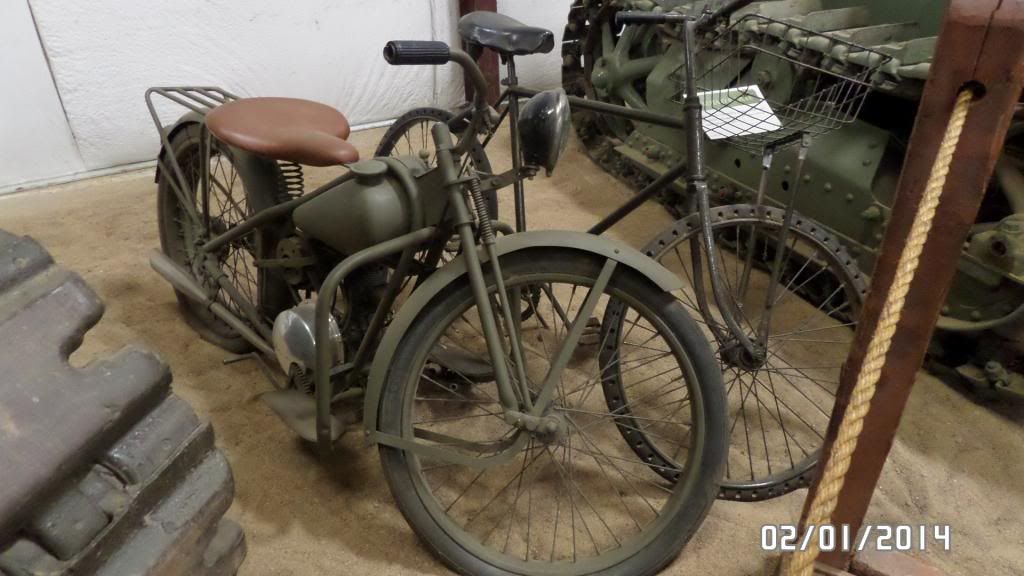 My mom says that my uncle Jackie had one of these military motorcycles when they were kids in the late '40s or early '50s. I want a bike like that with hard tires!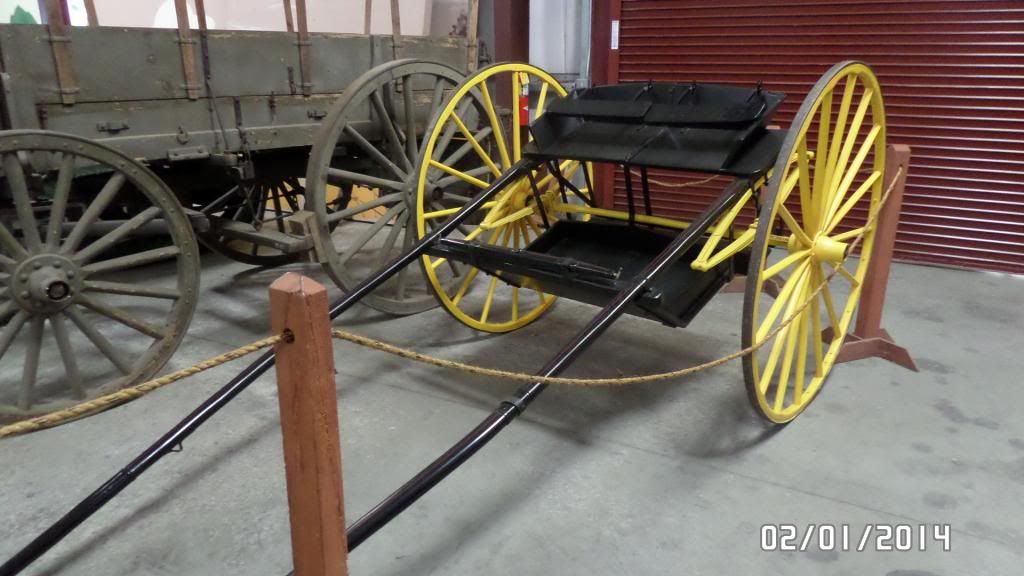 This little buggy belonged to a local doctor back in the 1880s or so.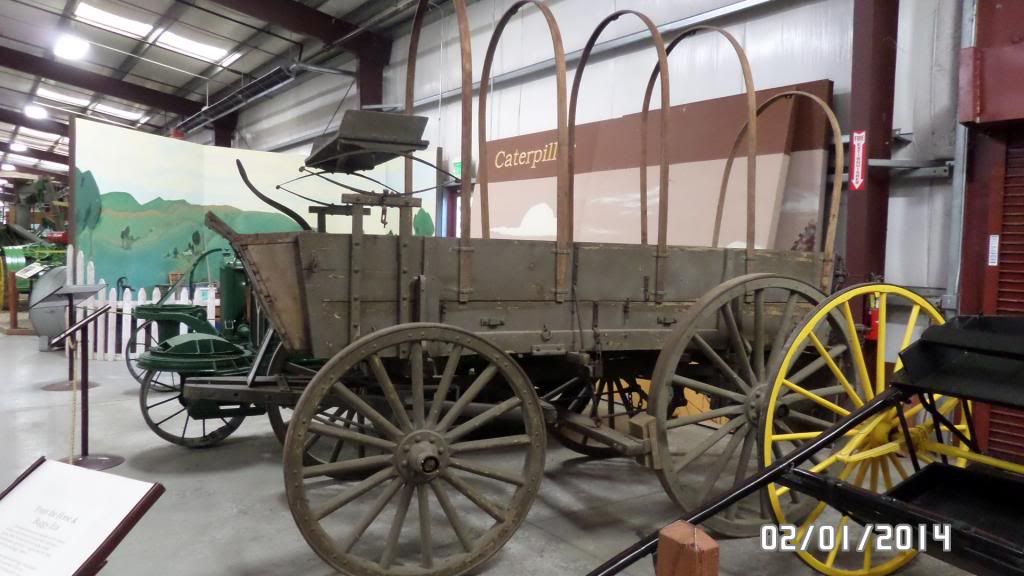 Army Escort Wagon
Barrel converted into a washing machine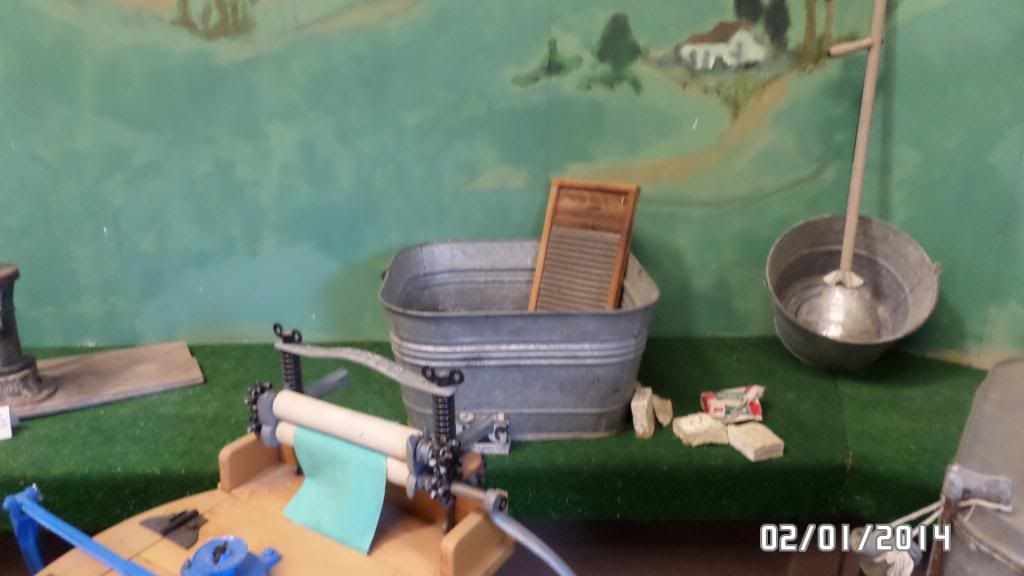 My mom says her family used one of these tin tubs as a bath until they moved to a place with indoor plumbing. I still use Fels Naphtha soap like those bars next to it!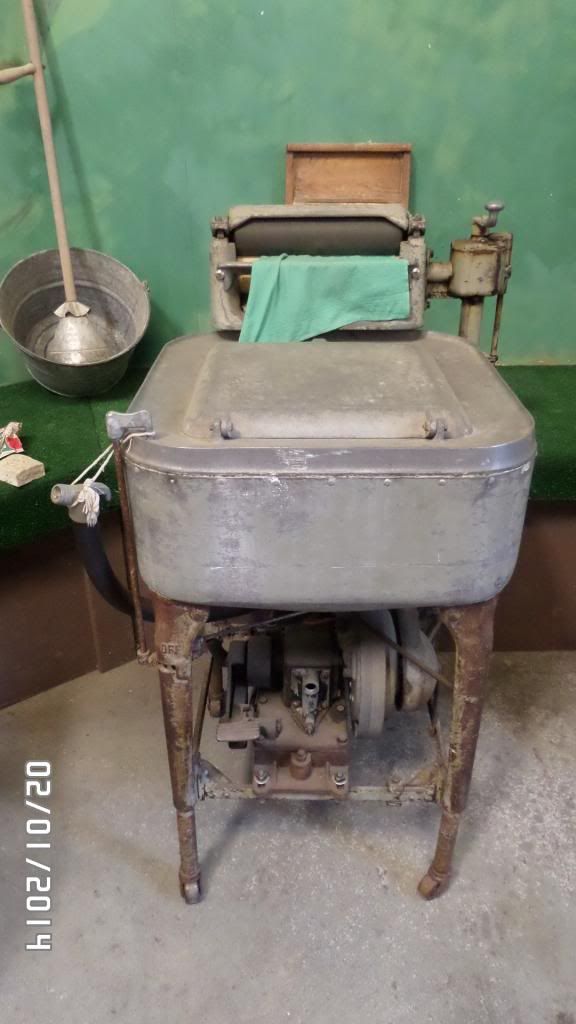 We had a washer similar to this when I was little. Ours was white, though, and round. I remember helping feed the clothes through the wringer while standing on our step-stool. We got a 'modern' electric one when I was about 5 or so.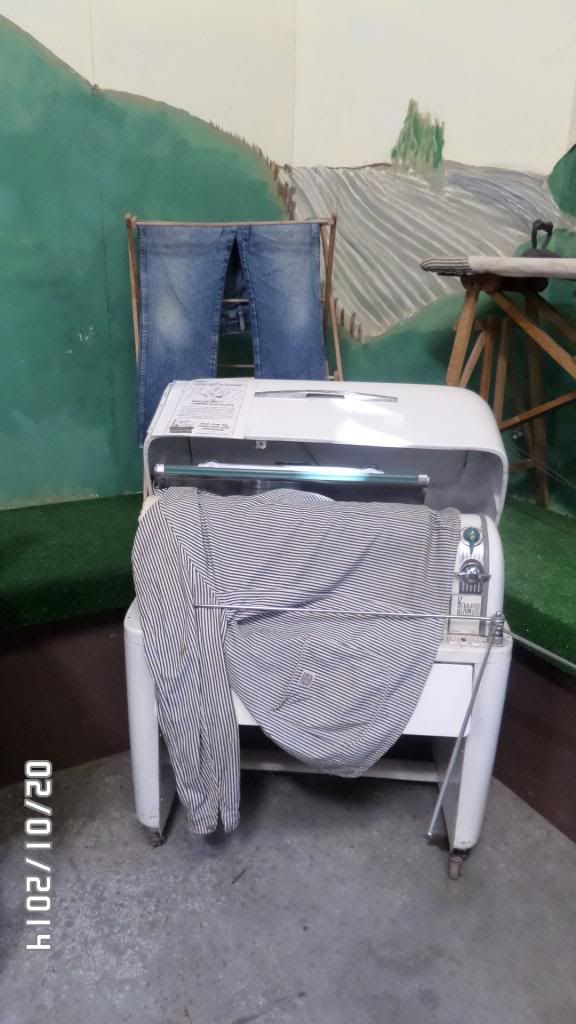 My aunt had one of these mangle presses when I was little. I remember being told to never stick my fingers in it!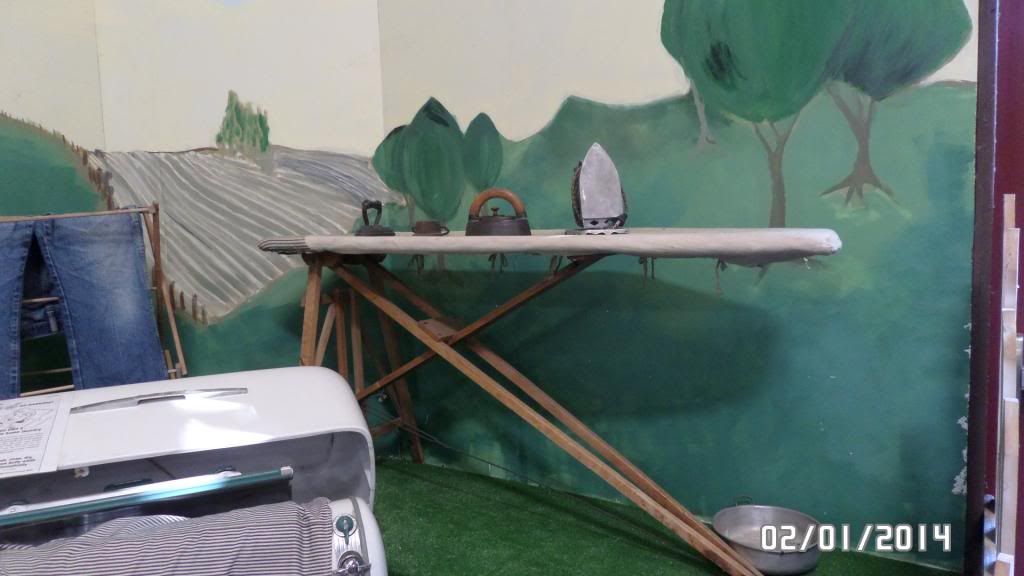 I have a drying rack like those pants are hanging on. And, my grandmother had one of those flat irons like the one to the left on the ironing board.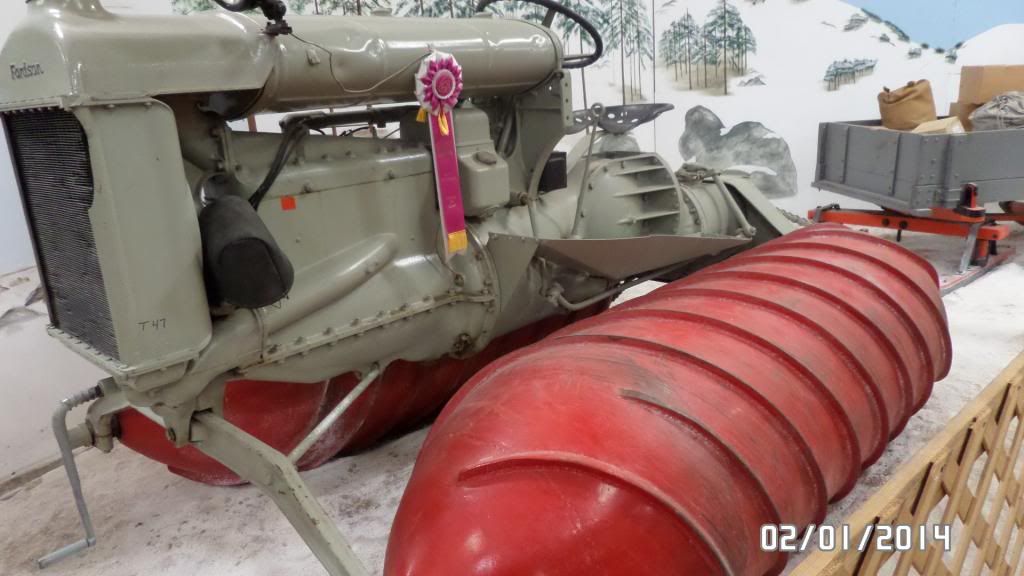 This sure is huge compared to the little snowmobiles used these days! And, it could pull a wagon!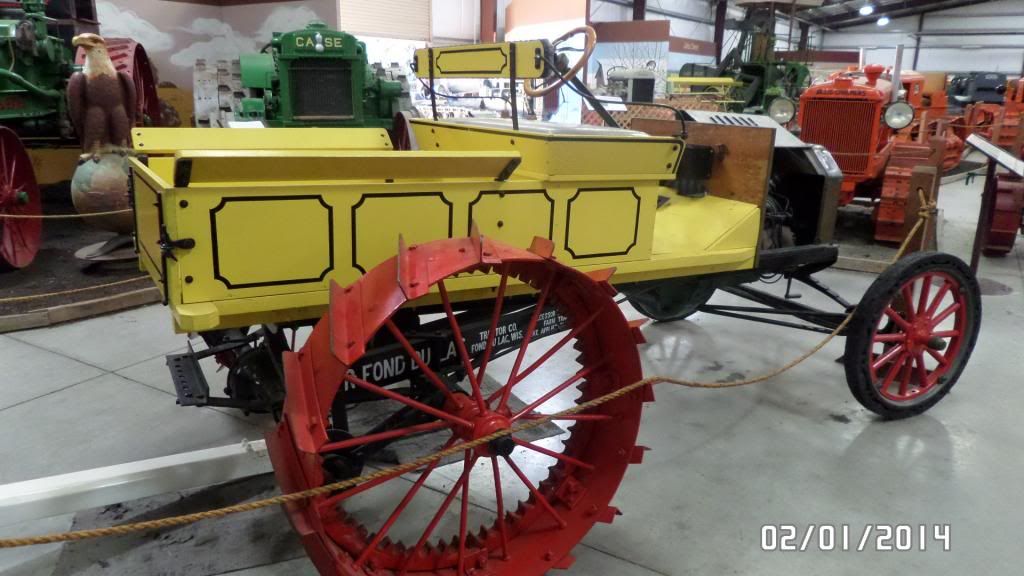 Farm wagon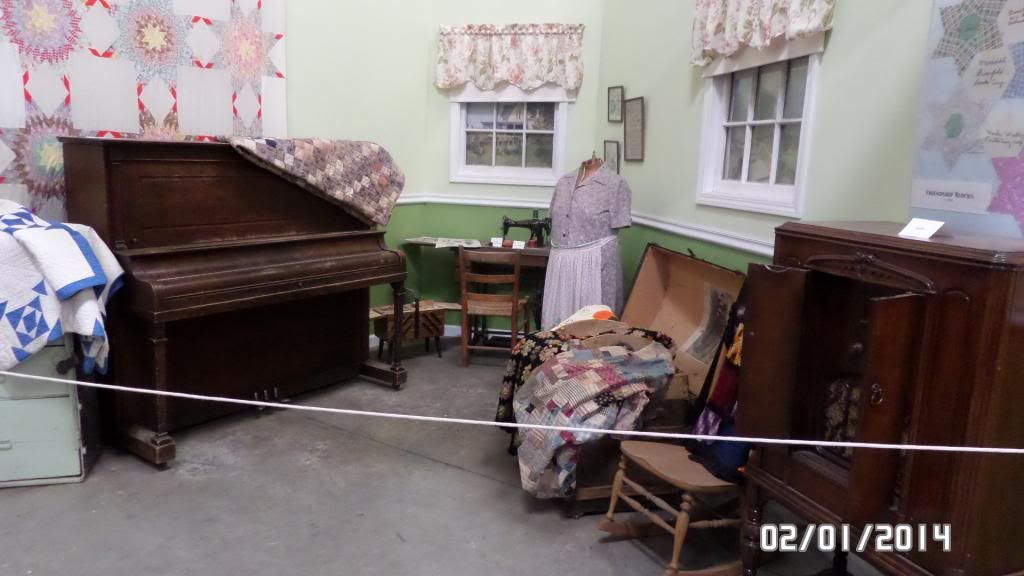 I love scenes like this. Much of this belonged to the Heidrick family and the quilt top hanging on the left wall was an unfinished quilt of the lady of the house.
I love old radios and old trunks!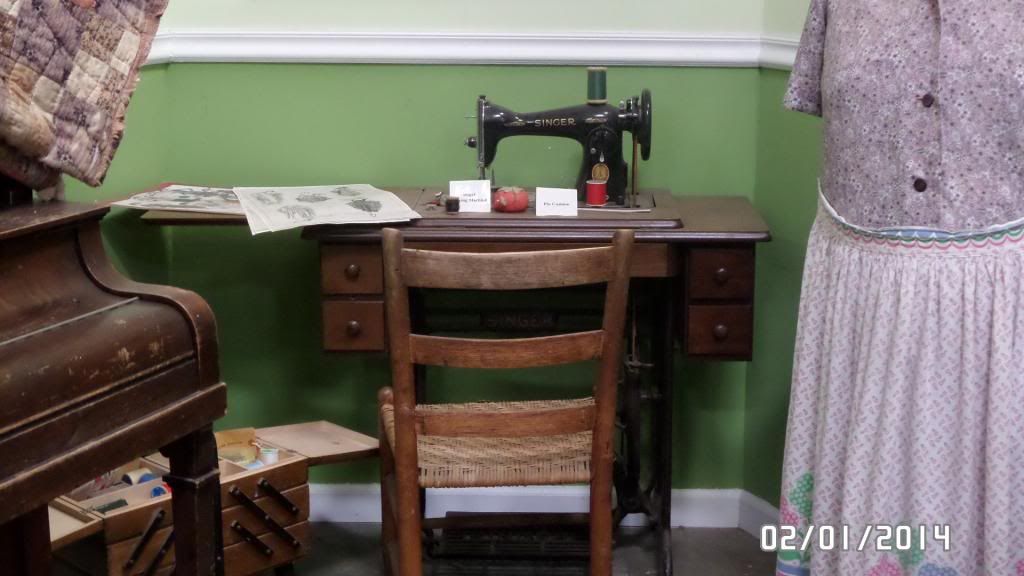 I learned how to sew on an old Singer treadle sewing machine like this one when I was 5!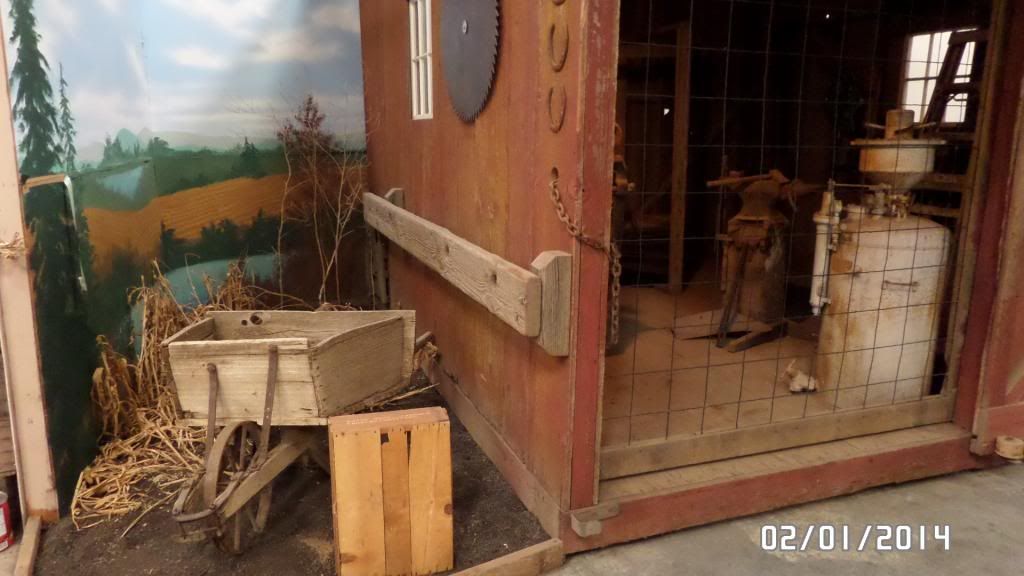 Cool old wheelbarrow outside the blacksmithy.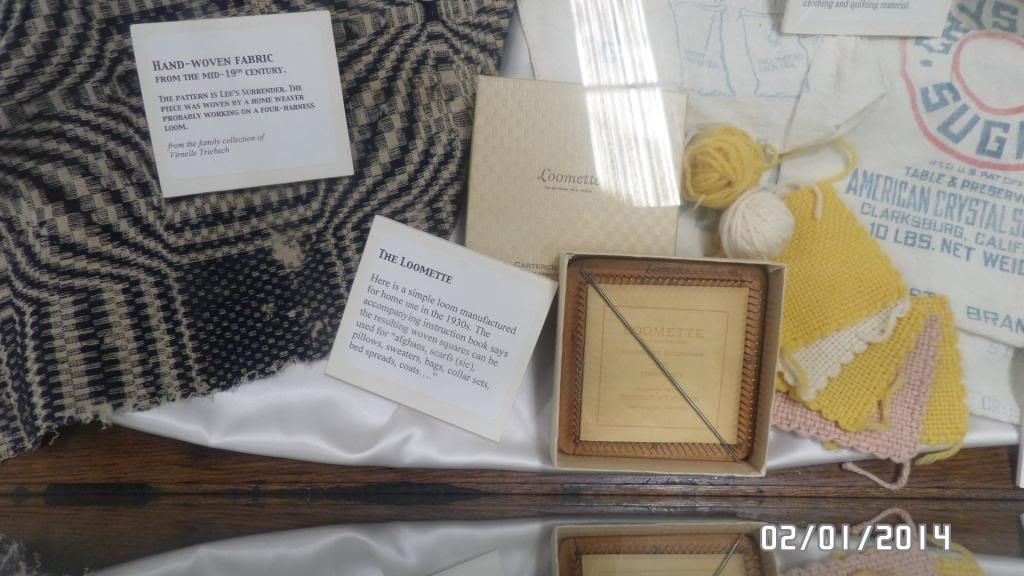 A knitting loom! This Loomette loom was about 4x4 inches!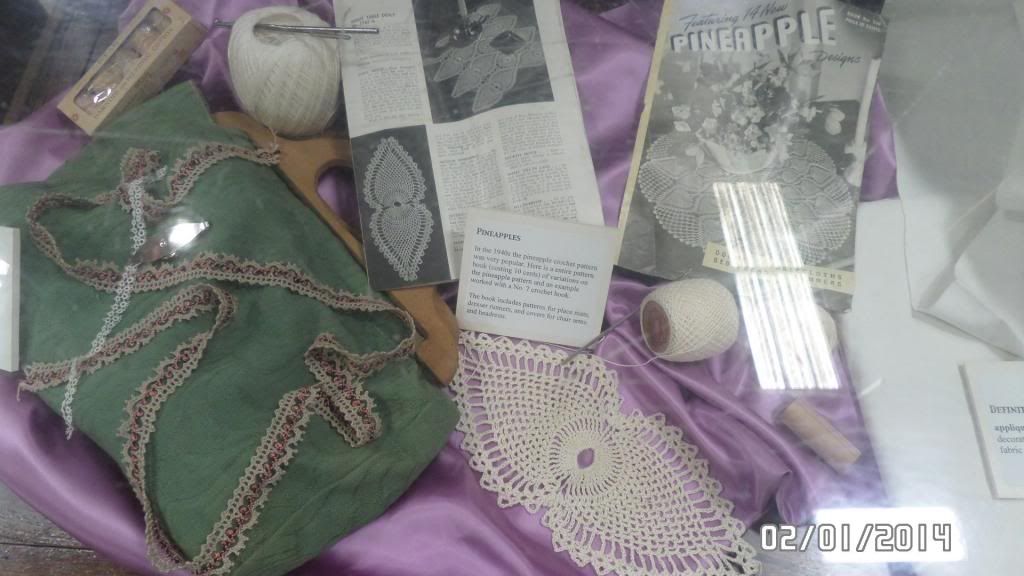 Beautiful crochet. My grandmother used to do a lot of this.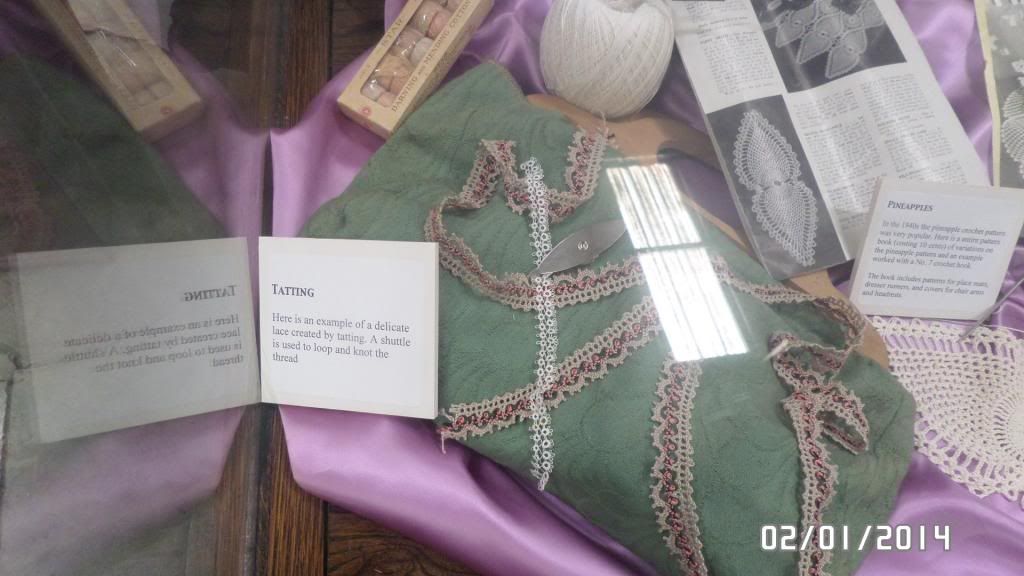 Beautiful lace tatting! I'd love to be able to do this!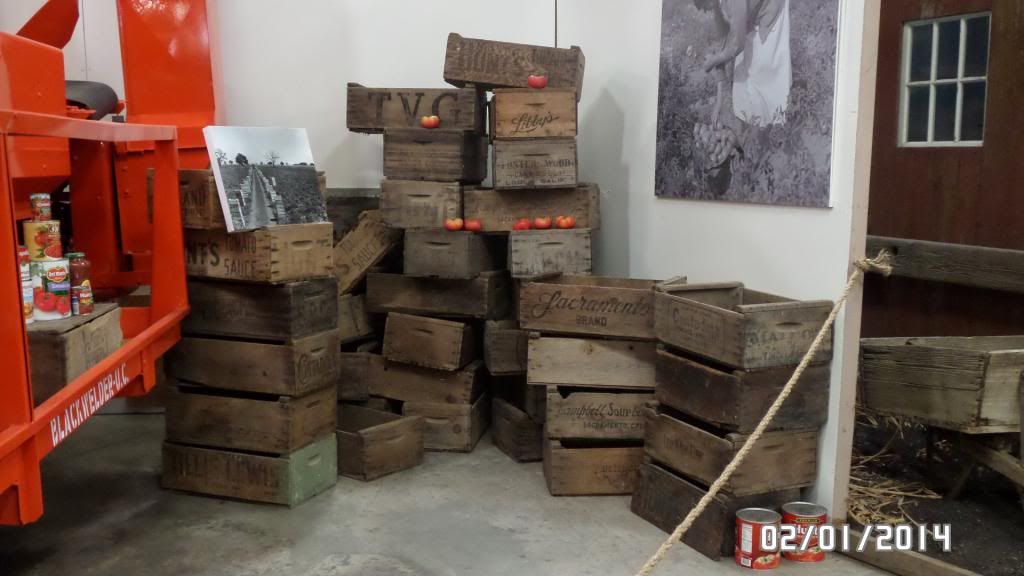 Tomatoes are a main crop in Yolo County and we have one of the big tomato canneries here in Woodland. My dad worked at the cannery as a teenager.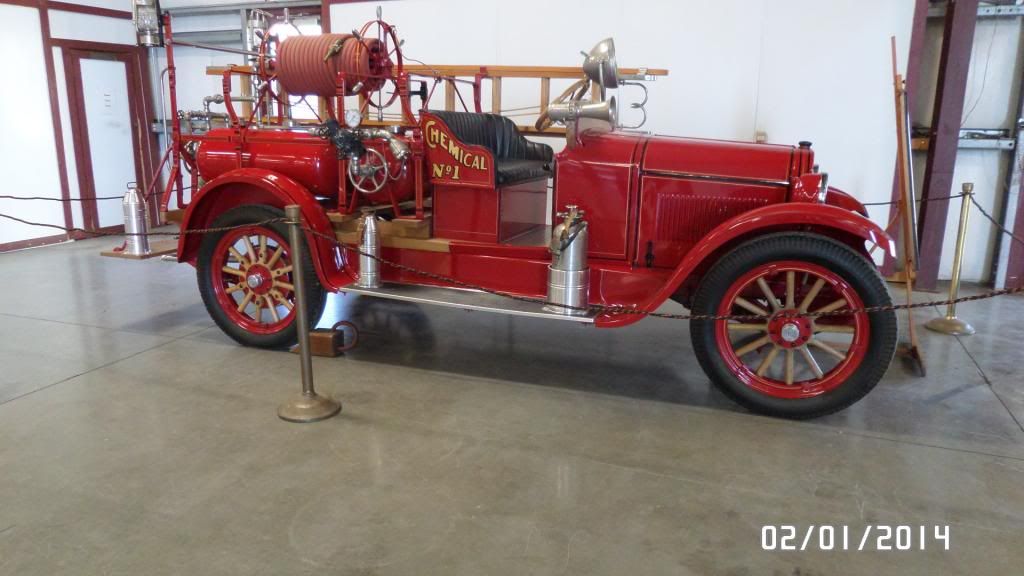 Fire truck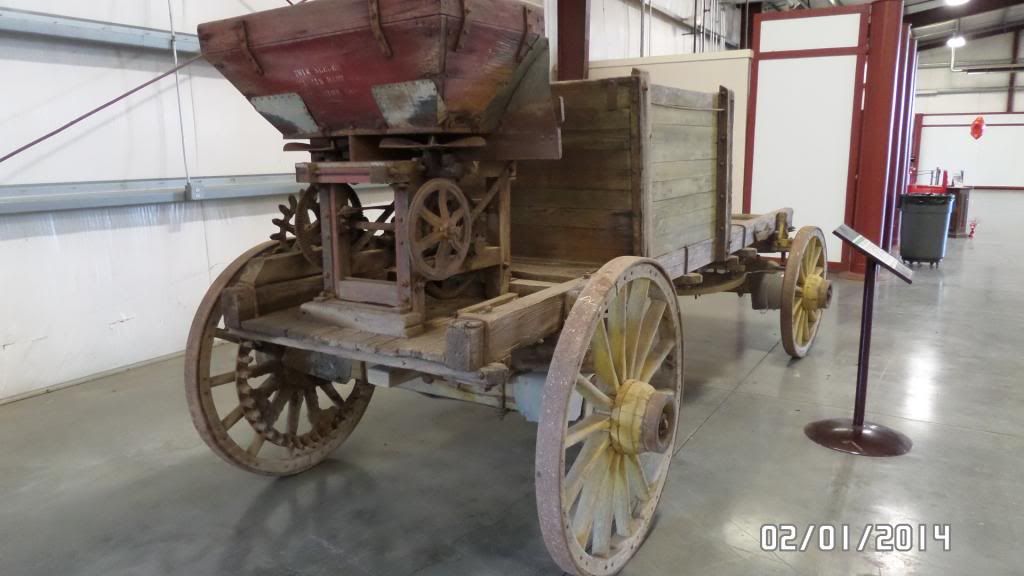 Twin Broadcast Seeder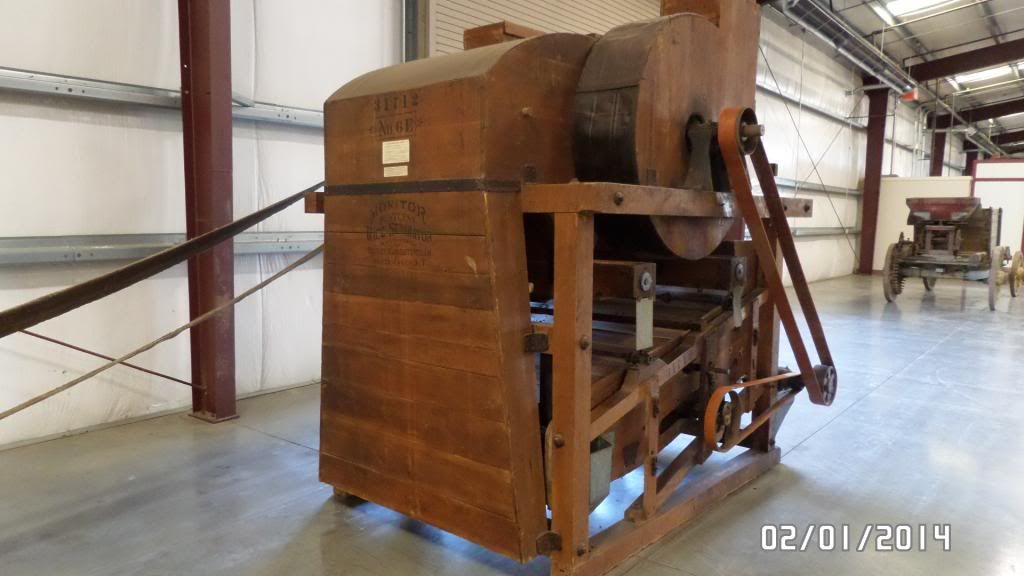 Rice Separator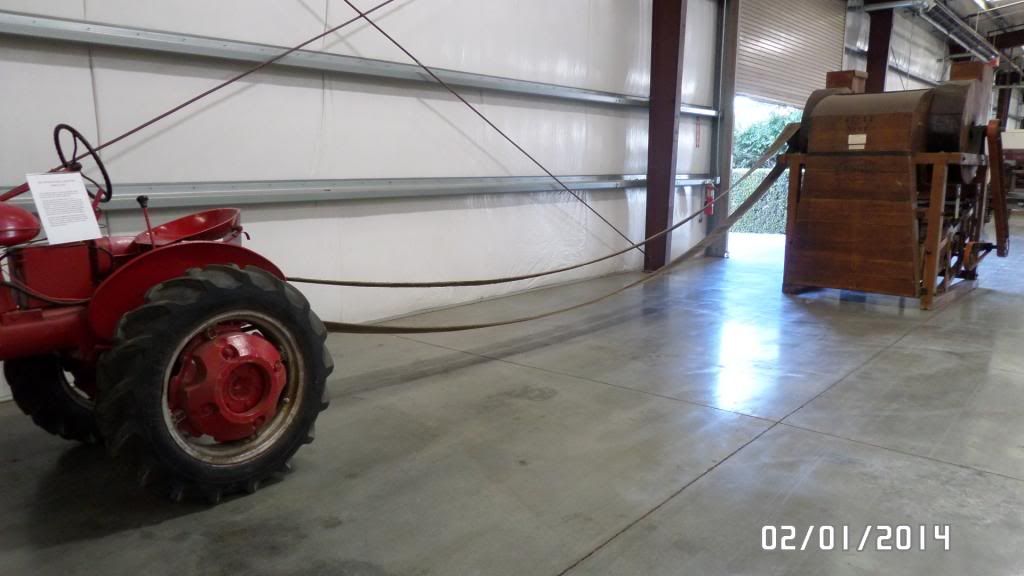 I think, somehow, the motor on the tractor turned the rice separator ... here is a video of it in action a few days ago: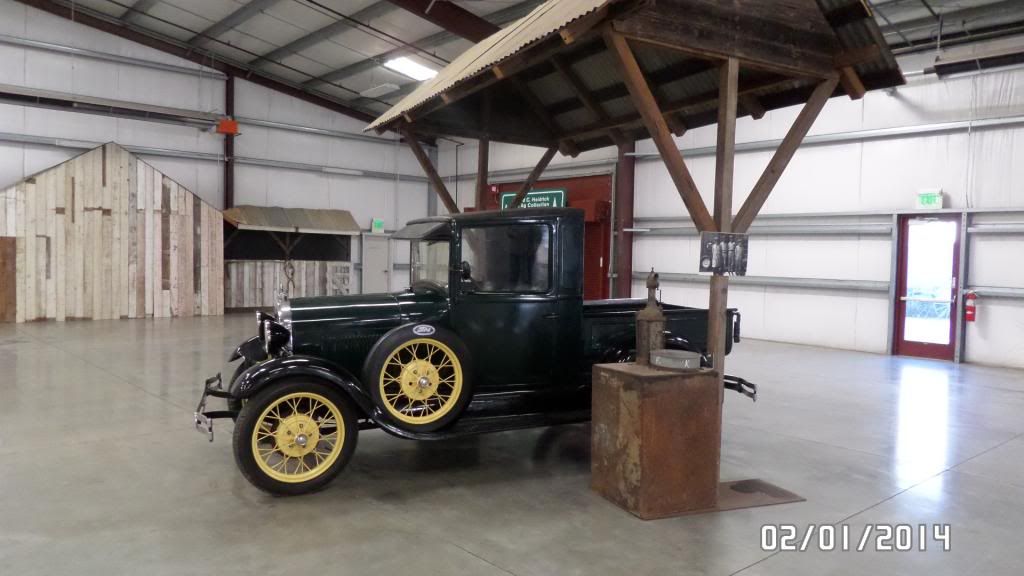 My mom says that her Grandpa Benjamin had a truck like this.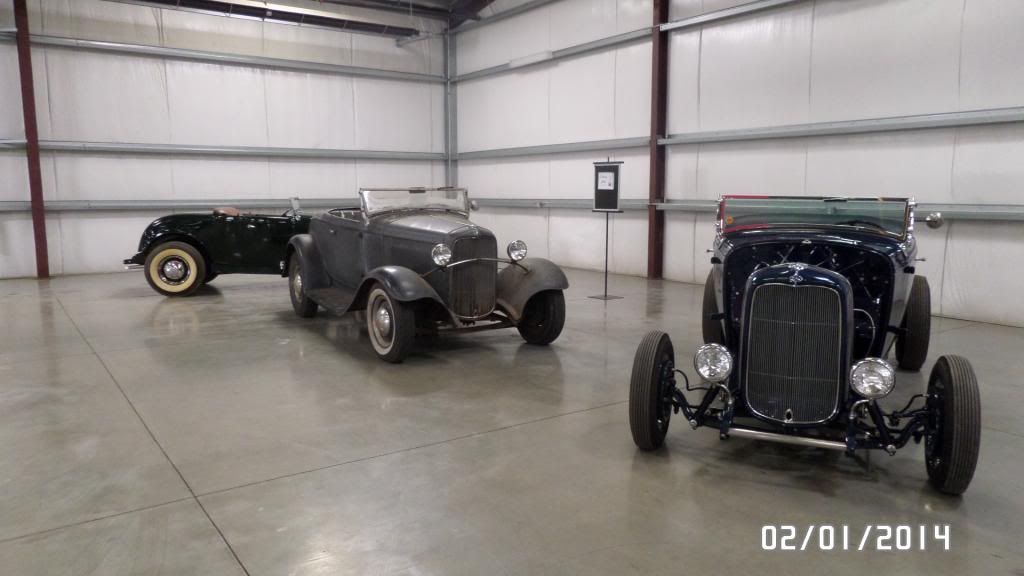 My mom's cousin had a car similar to these, but his had a rumble seat in the back. These don't.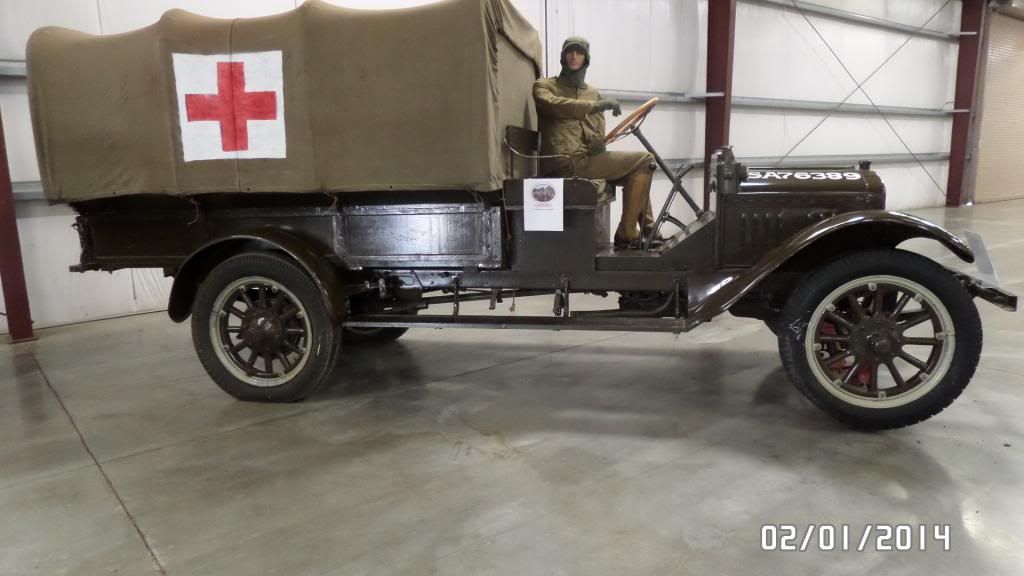 WWI Ambulance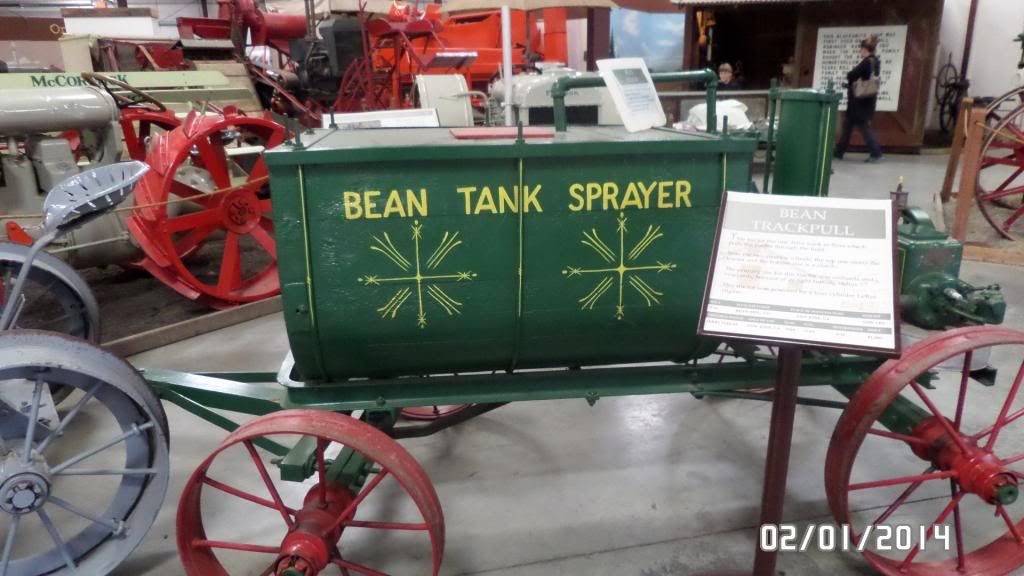 The Bean Tank Sprayer was used to spray orchards.