11am
I didn't post yesterday's blog to Twitter, G+ or FB like I usually do. I didn't want the extra flak that I may have gotten from some folks about Ezra.
But, this one I will post out there. Ezra is doing well. My mom said he even climbed up on the toilet because he was out of water in his bowl. He'd drank it all through the night. She refilled it, as we don't allow the critters to drink from the toilet ... ew. She even changed his bedding that he'd messed on! That's a shock ...
Anyway, he's going to get some sheep yogurt for lunch along with his herb tinctures, etc. He's sleeping a lot, getting his energy back. Not much blood in his pee today! Yay! If he takes the yogurt well today, we'll move up to some ground meat.
Finished cleaning cages and vacuuming. Second load of laundry running. I'll get some painting done this afternoon.
Time to harass Ezra and hopefully brush/comb all the cat litter out of his britches. If that goes well, he'll get a bath to get all the blood and pee off his hair.
Noon
Got some brushing done before he got annoyed. He peed in his box twice. No blood. He started wandering around the bedroom. Drank a good amount of water. Didn't want to stay in the bathroom. He took a baby spoonful of yogurt. But, that wasn't what he wanted. So, I gave him a baby spoonful of chopped salmon. That's what he wanted! But, that was enough for now. I don't want to rush him into eating too much. I did leave a baby spoonful of yogurt mixed with some salmon in a bowl. Hopefully, he'll eat that on his own. Now to find me some lunch.
Leftover pork roast in butter!
3:30pm
I got almost 3 hours of painting done. Here are pics from the last 3 days of painting - although I took all the pics today.
Thursday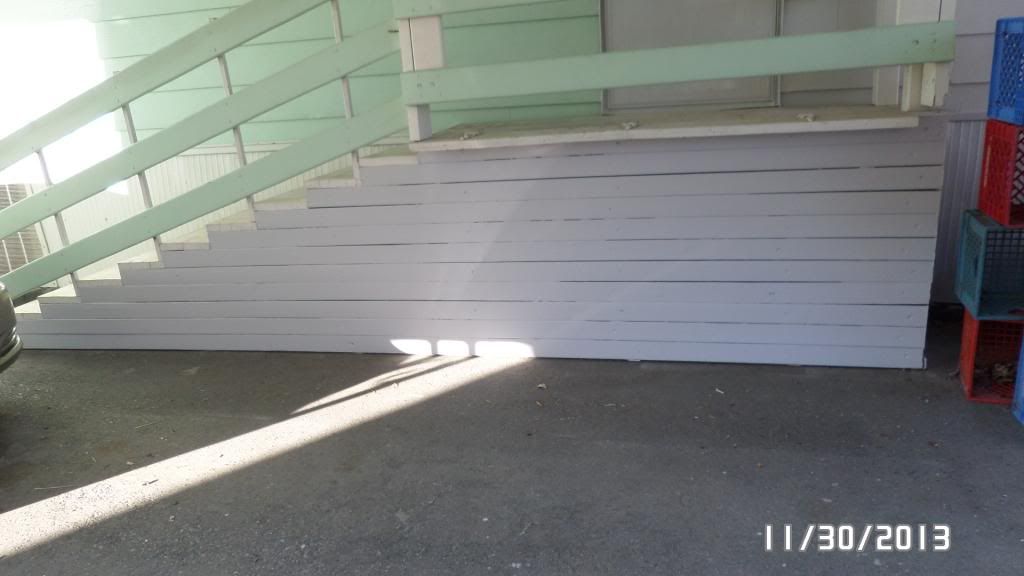 Friday
Today
9:15pm
Sad news
about Paul Walker. He was only 40.
Ezra is doing pretty good. He jumped up in bed with my mom tonight. So, she had to jump up and get the extra bedding for him to lay on in case he doesn't make it to the box ... He pooped again earlier. A bit of diarrhea. Not surprising. He ate a bit more salmon and some cream. I'm not totally happy with the amount he is peeing, but the blood is nearly gone.
Tomorrow, he will definitely get that bath. He stinks. Poor baby.